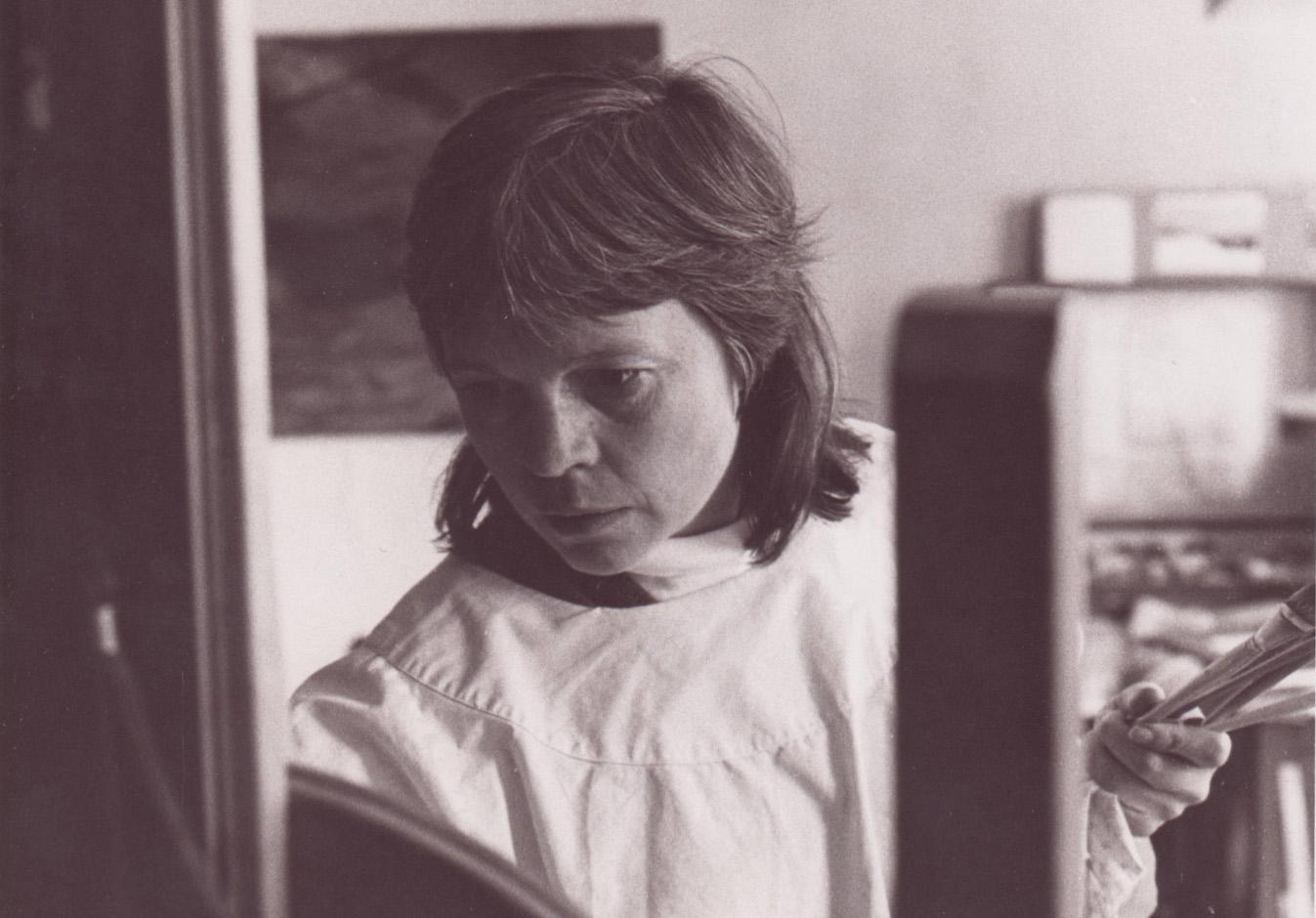 "For me, Art and Life are one. The total form of a painting is a metaphor for some insight or revelation or glimpse of wisdom. Whatever I might say about what I am doing today may not be true tomorrow. And every attempt is a wholly new start… Finding a way to make a beautiful work seems impossible, but sometimes when I give up and then just go ahead anyway, putting one foot in front of the other on the road, I find the way." 
– Joan Marie Beauregard
Joan Marie Beauregard
1920-2009
Joan Beauregard's first artistic love was the theater. Her B.A. degree was in Dramatic Art. She started painting while living in Hastings on Hudson in a class taught by Miriam Begg. Her friend, Jacques Lipschtz, encouraged her to make a career of painting.
After seeing the work of Fra Angelico in Florence, Italy, she decided to devote her life to painting. In 1958 she studied with Aurelio Fruzzetti in Rome and with a group at the Circolo dei Artisti, and also at the University of Bologna where Morandi was a major influence. Returning to New York, she studied at the Art Students League with George Grosz, Marshall Glasier, and Sidney Gross.
Joan had one person shows in New York (Petrea); Brooklyn (del Rio); Andover, Mass (Library); Waldoboro "Little" Gallery; and in Waterville, Me (Maine Artists at Thomas). She also showed small works at the Victorian Stable and was a member of the Pemaquid Group. She was with the Franciska Needham Gallery in Damariscotta from its inception, and had a one person show there in August, 1987.
Joan gave up her Brooklyn, N.Y. studio in 1979 and moved full time to Round Pond, Maine with her husband John David Ellis. Later they built their house and studios in Rockland.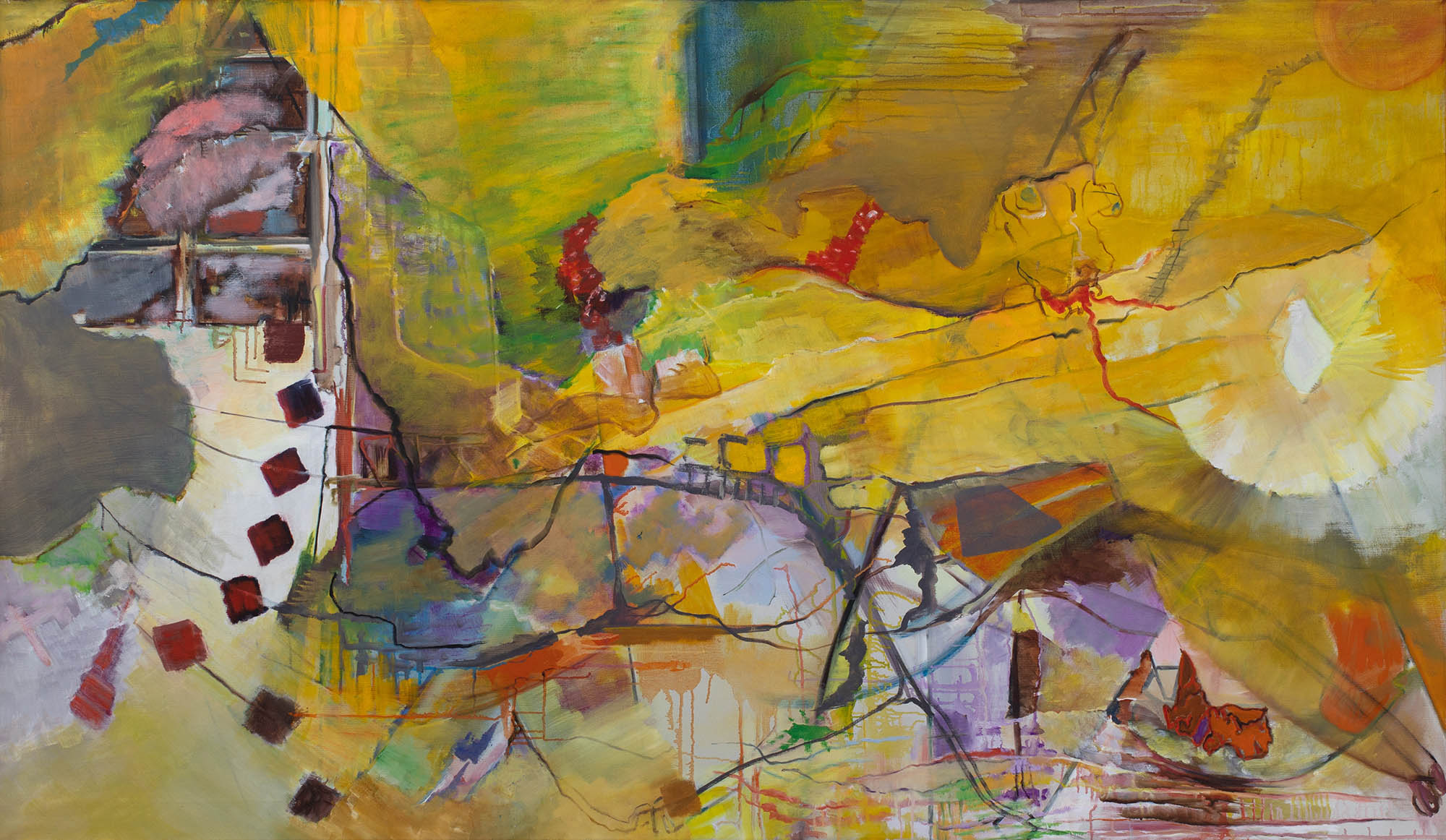 Joan Beauregard (1920-2009)
Beware the Eyes of the Green Dragon, 
1967
oil on canvas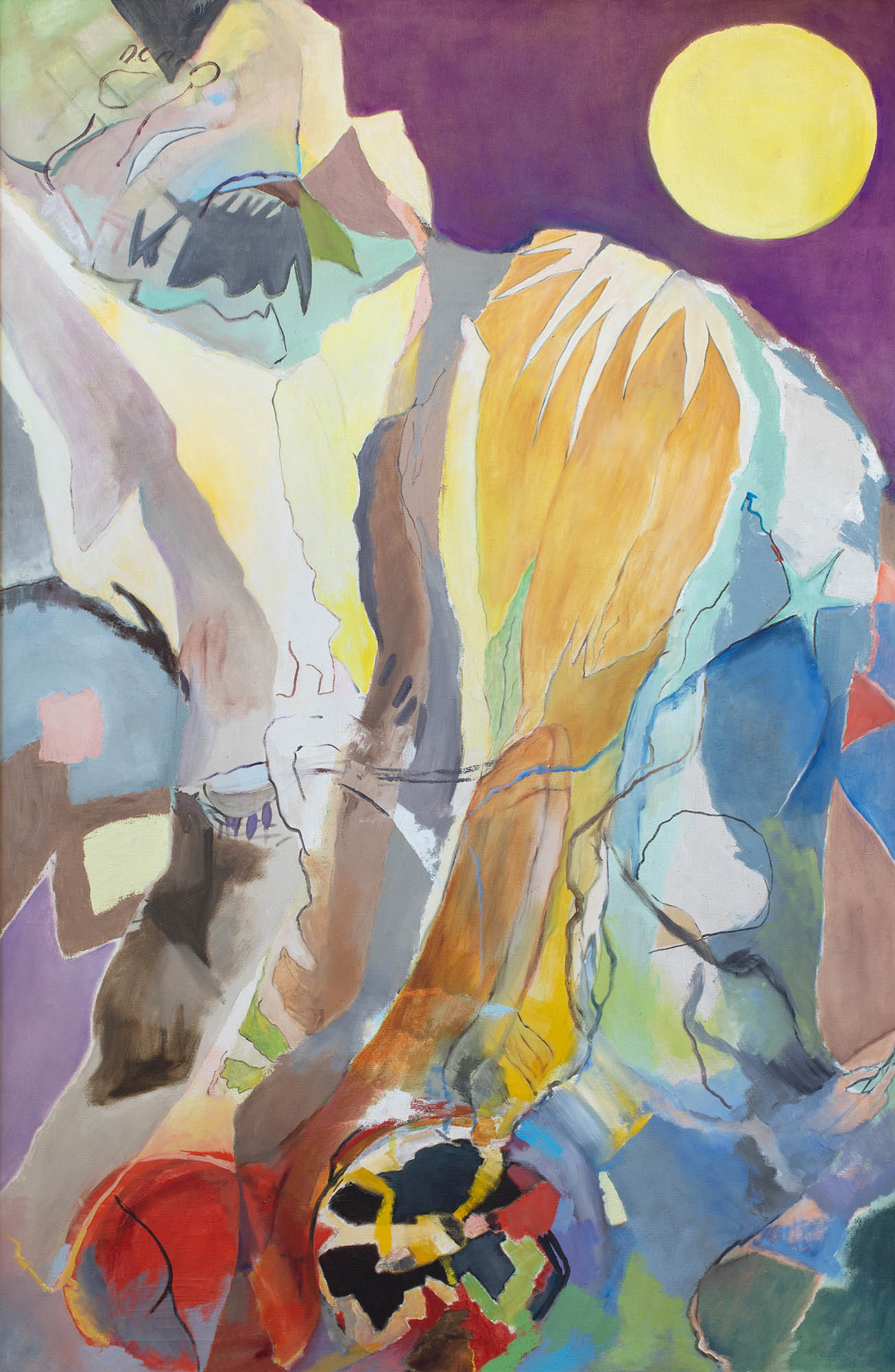 Joan Beauregard
(1920-2009)
untitled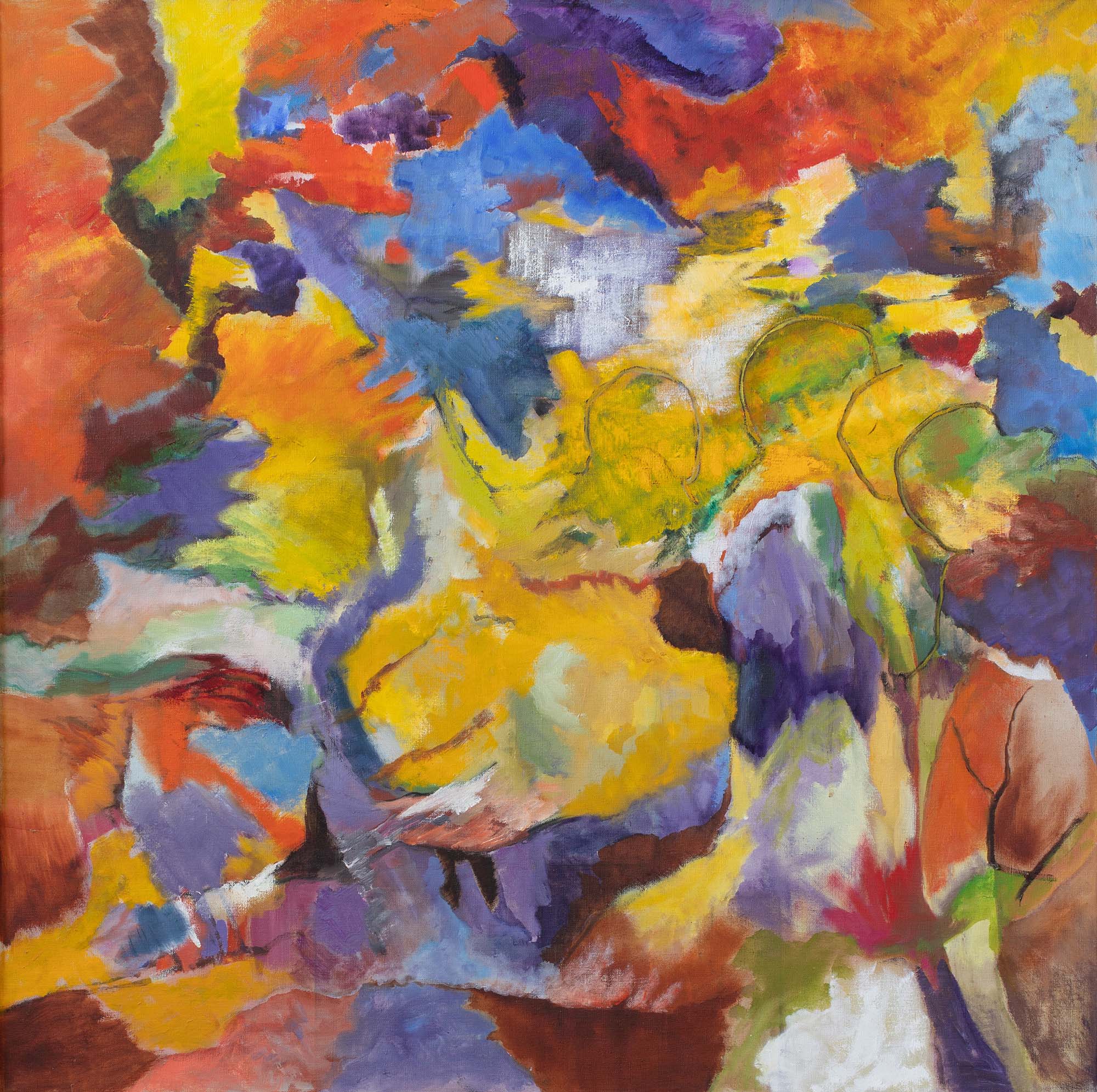 Joan Beauregard (1920-2009)

untitled, early 1970's