The Ellis-Beauregard Fellowship in the Visual Arts
The Ellis-Beauregard Foundation announces a $25,000.00 Fellowship awarded to a United States Artist working in the visual arts. The award is paired with a solo exhibition at The Center for Maine Contemporary Art, Rockland, Maine. Applications are being accepted now through May 31, 2022.
The jurors are: Daisy Nam, Curator, Ballroom, Marfa, Texas, Kimberli Gant, Curator of Modern & Contemporary at the Brooklyn Museum of Art and Mellon Doctoral Fellow in the department of Arts of Global Africa at the Newark Museum and Aaron Levi Garvey, Janet L. Nolan Director of Curatorial Affairs at the Jule Collins Smith Museum of Fine Art at Auburn University
Please visit our Submittable page or press the submit button below.
Ellis-Beauregard Foundation 2022 Fellowship jurors: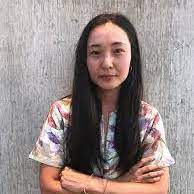 Daisy Nam, Curator, Ballroom Marfa comes from the Carpenter Center for the Visual Arts at Harvard University, where she served as the Assistant Director since 2015. In this role Nam organized exhibitions, publications, performances and public programs, working closely with artists to engage the campus community and public at large. She realized projects with Basma Alsharif, Martin Beck, Matt Keegan, Renée Green, Michelle Lopez, Will Rawls, and Kerry Tribe, among others. Previously, as the Assistant Director of Public Programs at the School of the Arts, Columbia University, Nam curated and produced seven seasons of talks, screenings, performances, and workshops by Charles Atlas, Tania Brugera, Nancy Holt, Ralph Lemon, Jill Magid, Isaac Julien, Allan Sekula, and Aki Sasamoto. Before her curatorial and programming roles, Nam worked at the Solomon R. Guggenheim Museum on fundraising initiatives. She was recently the Marcia Tucker Senior Research Fellow at the New Museum in New York City.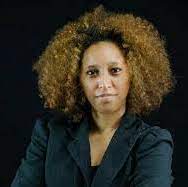 Kimberli Gant is the McKinnon Curator of Modern and Contemporary Art at the Chrysler Museum of Art, Gant currently serves as the Mellon Doctoral Fellow in the Department of Arts of Global Africa at the Newark Museum, in Newark, N.J. Kimberli Gant is a Ph. D. candidate at the University of Texas Austin pursuing research on photographic depictions of Lagos, Nigeria since 1960. She is the Graduate Research Coordinator for UT's Center for the Art of Africa & Its Diasporas (CAAD) and was the 2012 inaugural Curatorial Fellow at The Contemporary Austin.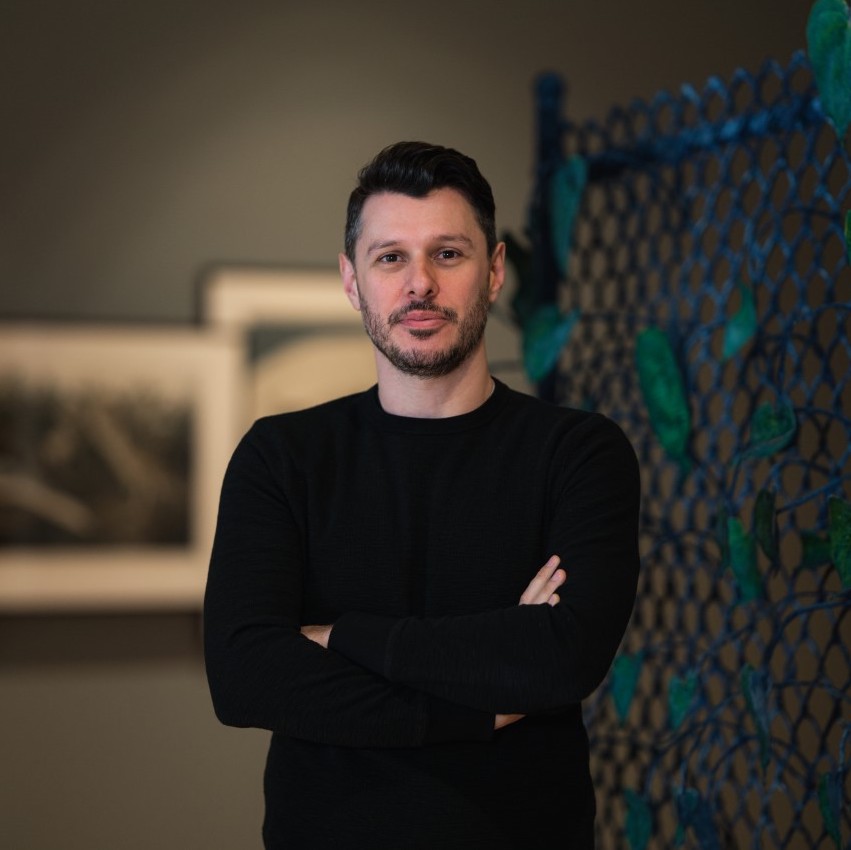 Aaron Levi Garvey, Janet L. Nolan Director of Curatorial Affairs at the Jule Collins Smith Museum of Fine Art at Auburn University
Garvey is a Jewish-American curator and historian whose work in modern and contemporary arts and culture revolves around notions of creating community and broadening its definition. Recent exhibitions and projects include the co-founding and directing of Long Road Projects Foundation, an organization which focuses on supporting artists with residency, edition publishing and exhibition opportunities; The Hudson Eye, a 10-day and 27-venue arts and humanities-focused program in Hudson, New York, which has featured the work and performances of notable artists such as David Hammons, Allora and Calzadilla, Terence Koh, Marina Abramović, Shikeith, Rachel Libeskind, Jeffrey Gibson, Jonah Bokaer and Emily Ritz; The Drowned at Alabama Contemporary in Mobile, Alabama; and Shikeith's notes towards becoming a spill at Atlanta Contemporary. Additionally, Garvey curated We Are What We Eat, the inaugural contemporary art exhibition at the United Nations headquarters in New York City in 2016 and co-curated the Atlanta Biennial (ATLBNL): Recent Correspondence at Atlanta Contemporary in August 2016. Garvey has worked with Creative Capital for the Visual Arts Grant Award review panels as both an evaluator and grant reader and has been a visiting curator and lecturer at the Joan Mitchell Center, the University of Florida, the University of Iowa and the Kansas City Arts Institute, a grant reviewer for the Bemis Center for Contemporary Art, a grants nominator for United States Artists and collaborating curator with Independent Curators International.
In September of 2021 Garvey was appointed as the Janet L. Nolan Director of Curatorial Affairs at the Jule Collins Smith Museum of Fine Art at Auburn University, where he will oversee the full scope of exhibitions, acquisitions and special projects within the museum. Forthcoming exhibitions include Invisible Thread at The Baker Museum – Artis Naples, Flashing the Leather at Alabama Contemporary, the Radical Naturalism series The Jule and a project abroad in Venice, Italy.
Ellis-Beauregard Foundation 2021 Fellowship jurors:
Ian Alteveer is the Aaron I. Fleischman Curator of Modern and Contemporary Art at The Metropolitan Museum of Art.  His recent projects include retrospectives for Kerry James Marshall (2016), Marisa Merz (2017), David Hockney (2017–18) and Vija Celmins (2019), as well as the exhibition Everything Is Connected: Art and Conspiracy (2018).  He is currently working on The Met's forthcoming Before Yesterday We Could Fly: An Afrofuturist Period Room and a rehang of the Museum's galleries for contemporary art.  He serves on the boards of Anderson Ranch and Artadia and was a 2020 Fellow at the Center for Curatorial Leadership.
Ellen Tani is an art historian, curator, and critic based in Washington, DC who is invested in institutional change toward diversity and inclusion. Currently, she is the 2020-2022 A.W. Mellon Postdoctoral Fellow at the Center for Advanced Study in the Visual Arts at the National Gallery of Art. She received her PhD from Stanford University in 2015 from the Department of Art & Art History, and my research focuses on issues of race and ethnicity in modern and contemporary art, with a focus on conceptual art, black studies and feminist thought.
Danielle Jackson is a critic, researcher, and arts administrator. As the co-founder and former co-director of the Bronx Documentary Center, a photography gallery and educational space, she helped conceive, develop and implement the organization's mission and programs.   She has taught courses in photography and visual culture at the Museum of Modern Art, International Center of Photography, Parsons, and Stanford in New York. Her writing and reporting has appeared in artnet and Artsy.
2022 Fellow
Nancy Andrews
The Ellis-Beauregard Foundation, Rockland Maine awarded Nancy Andrews of Mount Desert Island it's  $25,000.00 award for a Maine artist working in the visual arts.  
Three jurors: Ian, Alteveer, curator of modern and contemporary art at the Metropolitan Museum of Art, Ellen Tani, an art historian, curator, and critic based in Washington, DC and Danielle Jackson, a critic, researcher, arts  administrator and the co-founder and former co-director of the Bronx Documentary Center were unanimous in  their decision. Ian Alteveer states:"It was thrilling to review the work of so many talented Maine-based artists  with such expansive and diverse practices. The work of Nancy Andrews made a deep impression on the jury. Her personal yet kaleidoscopic practice, across many media, centers narratives of trauma and discovery while  inventing countless new possibilities for looking at the world." Ellen Tani adds, "Nancy's work offers a  kaleidoscopic perspective that takes us from the fantastical world of the curio shop and science fiction to the  lived, corporeal experiences of medical emergency, alterity and delirium. She probes the factual and fictional  boundaries of the human and the animal realms with an elevated acumen for editing and animation style."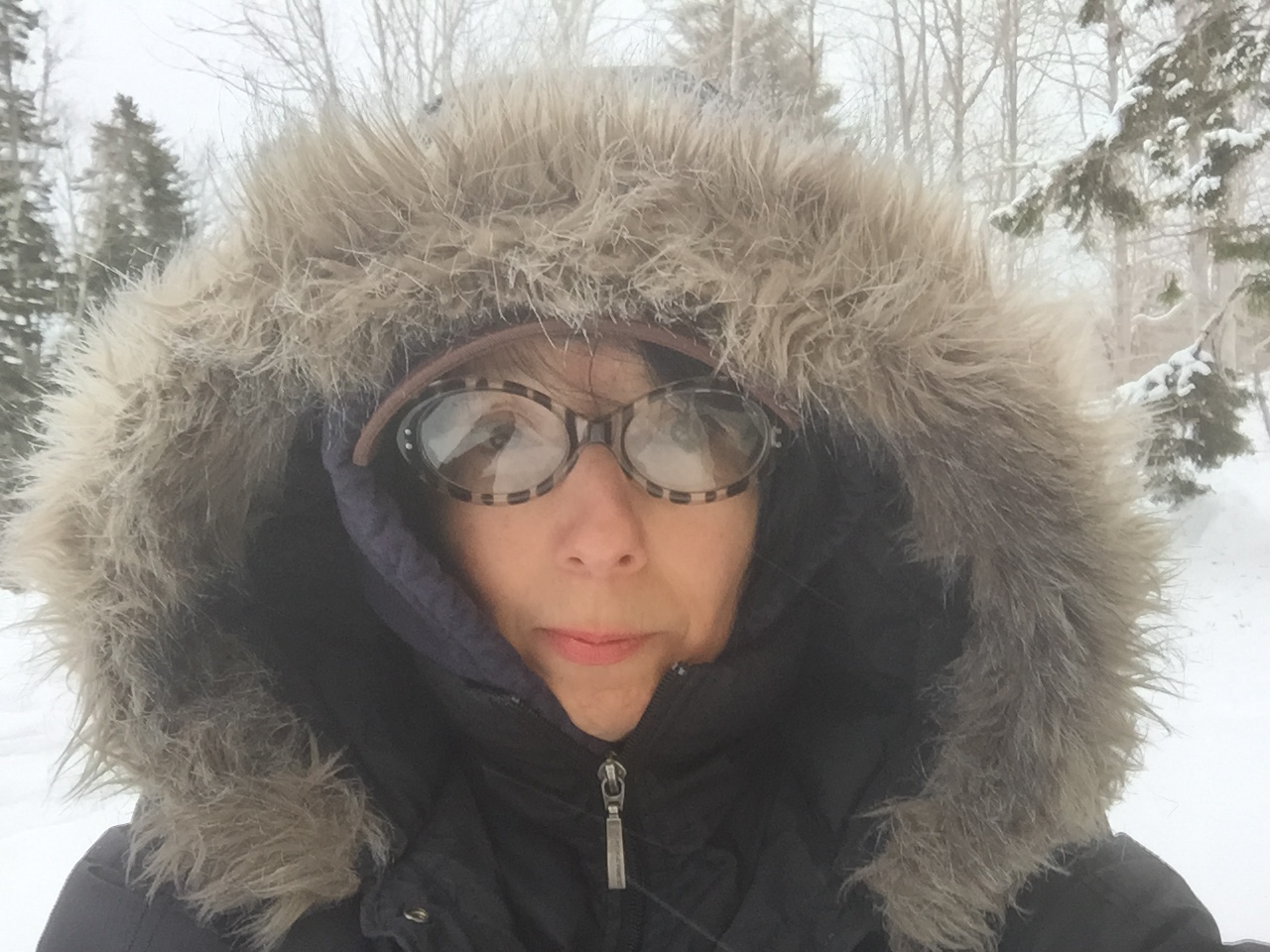 2022 Jurors
Ian Alteveer, Aaron I. Fleischman Curator of Modern and Contemporary Art at The Metropolitan Museum of Art.
Ellen Tani, Art Historian, Curator, and Critic based in Washington, DC.
Danielle Jackson, Critic, Researcher, and Arts Administrator.
2021 Fellow
Veronica Perez
"Veronica A. Perez's work suggests that there is no beauty without durability. Construction foam takes on the patterns of brickwork, plaited hair chokes balls of rough mortar, architectural props become ornamented shrines, plastic flowers lose their kitsch and make permanent, undying stands for themselves. Together these sculptural gestures glance at the ephemeral and decide to stick around instead, making room for a striking feminist position on presence, adornment, and Latinx experience," reflects Kyle Dancewicz on the jury's selection.
Jurist Alison Hearst notes, "Veronica Perez's work really resonated for us all for its complexity and singularity. Her ambitious sculptures and installations balance interior themes with those that are universal, such as societal beauty standards. The sculptures are comprised of "kitschy" materials, like fake flowers and wigs, which are exciting to see in sculpture and give the works a strong visceral affect. What I also really like about Perez's work is that through some of the materials  a layer of humor is added, which cleverly serves as an entry point into the serious themes her work broaches. Perez is an artist I look forward to watching for years to come." And this from juror Jennie Goldstein of the Whitney, "Perez's merging of materials not typically experienced in close proximity–the formed concrete, two-by-four wood beams, and stacked bricks of construction sites alongside objects often associated with femme, decorative artifice such as wigs, extensions, even silk flowers–argues for a repositioning of expected associations. Her installations insist that we ask ourselves, what are the stories that might emerge from these cracks in the cement? What new worlds might be opened up, adorned, and allowed to breathe? "
Veronica is from Westbrook, Maine. Her work can be found at veronicaaperez.com.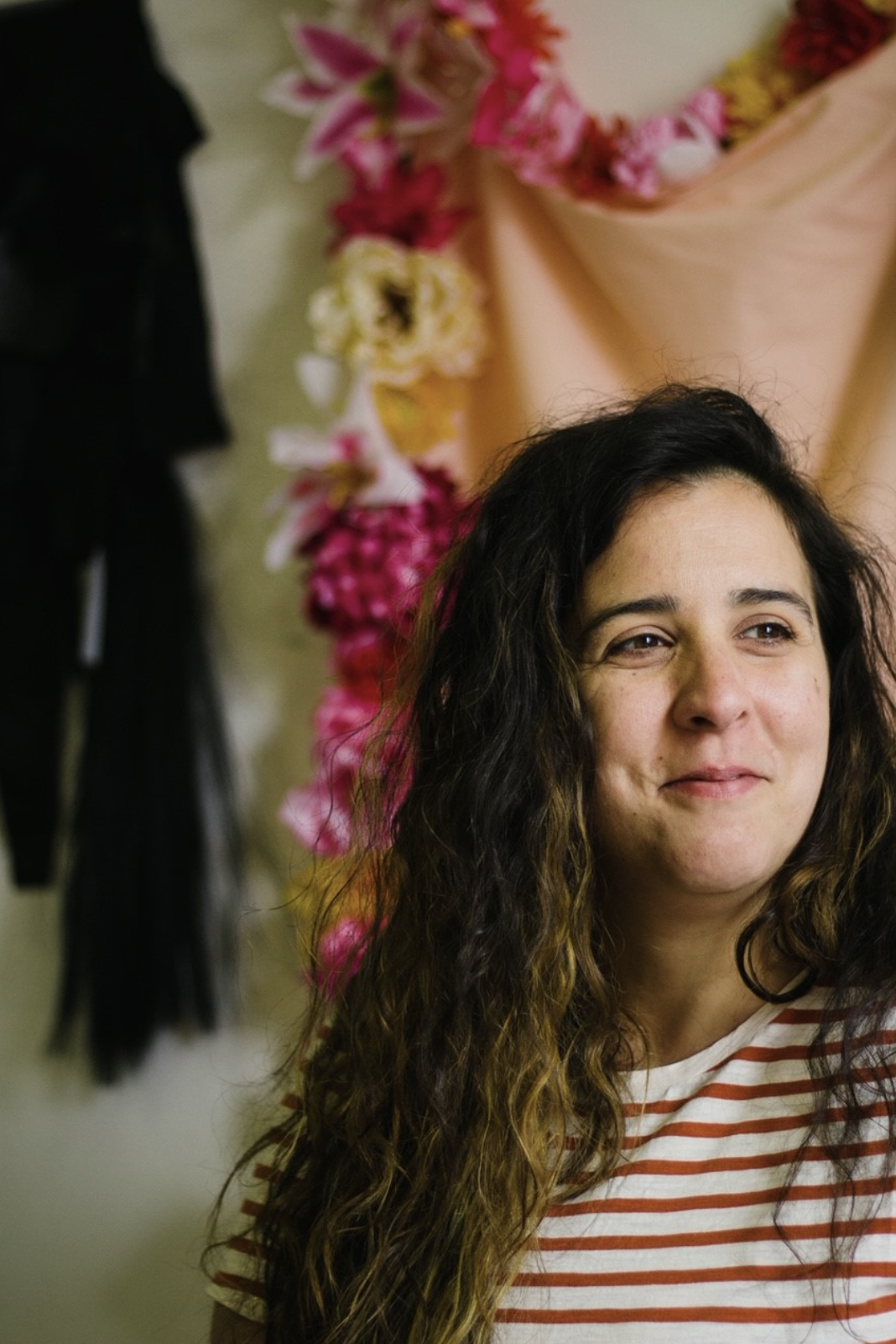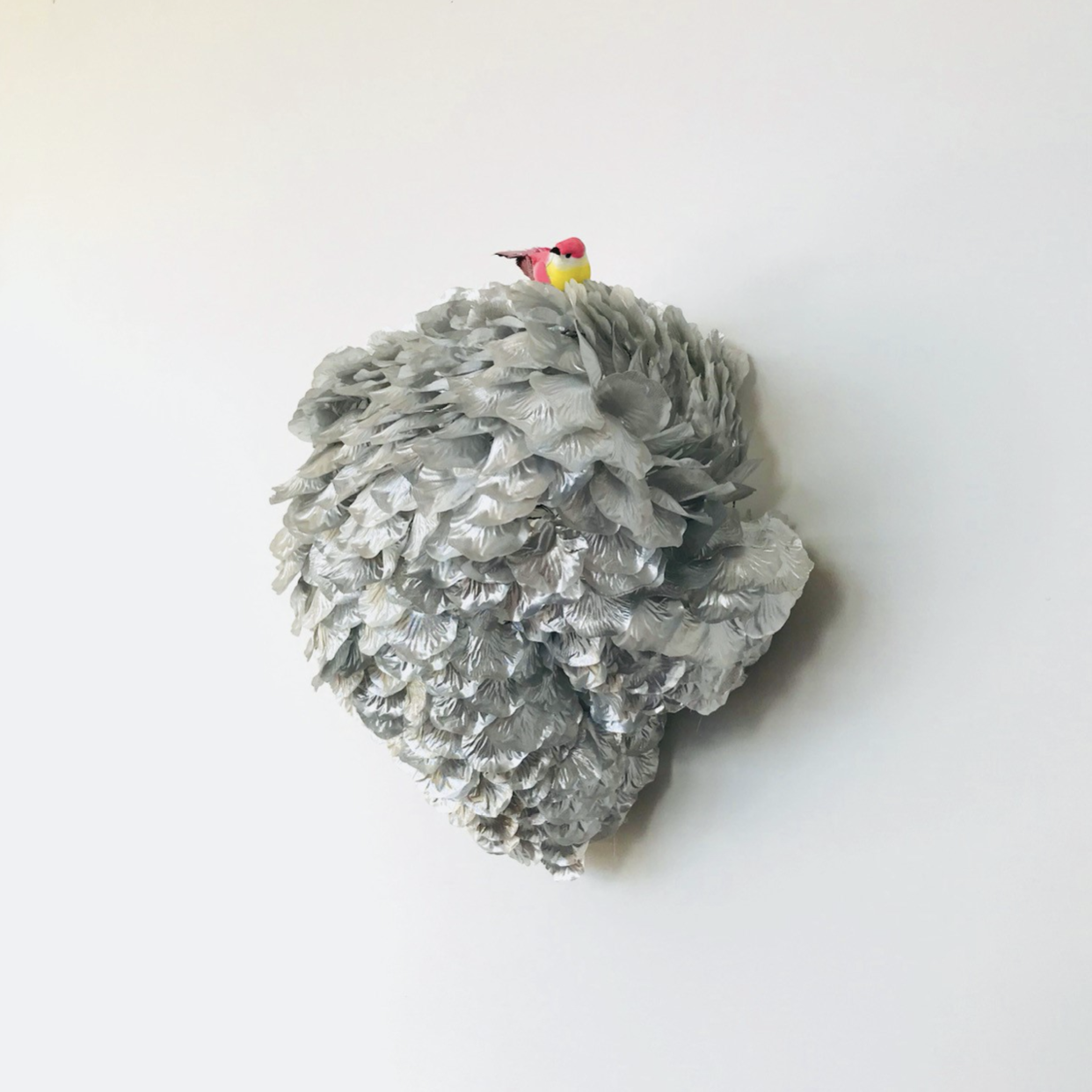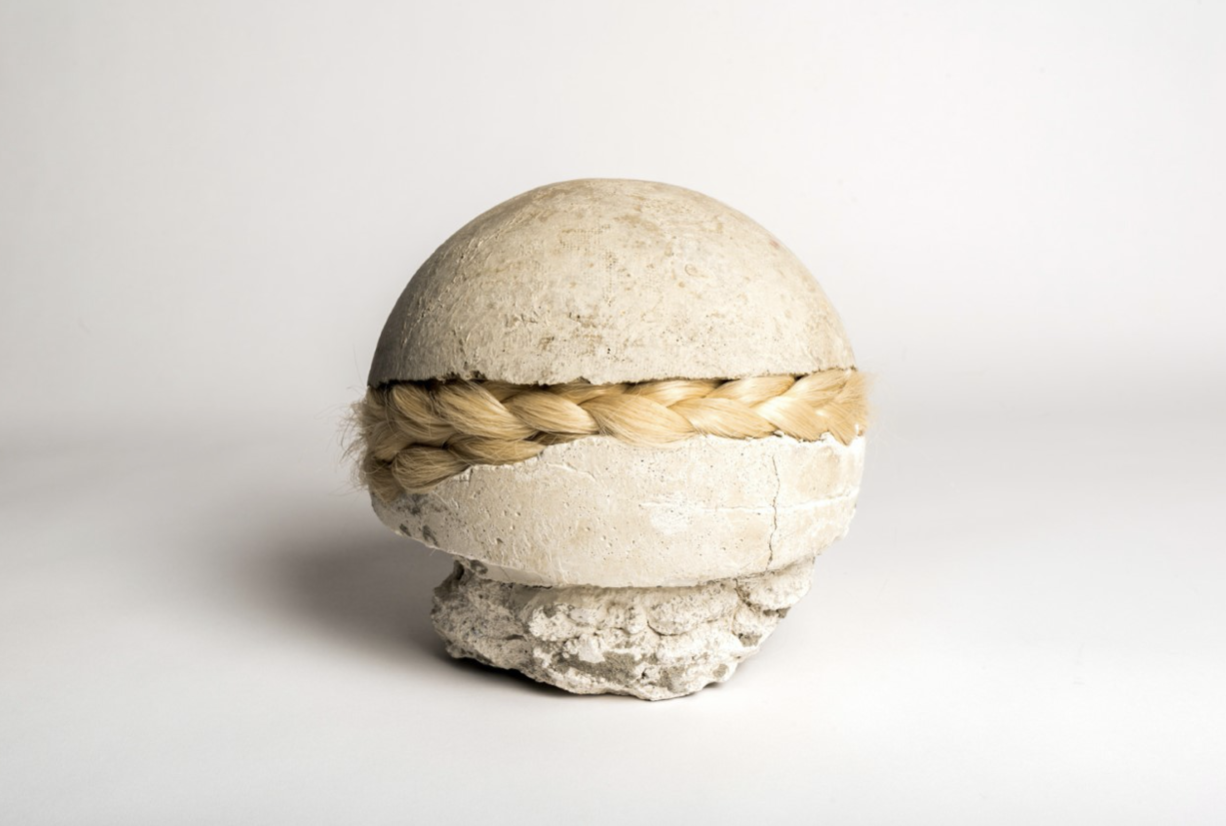 2021 Jurors
Jennie Goldstein, Assistant Curator, Whitney Museum, NYC
Alison Hearst, Assistant Curator at the Modern Art Museum of Fort Worth, Texas
Kyle Dancewicz, Director of Exhibitions and Programs, The Sculpture Center, NYC
2020 Fellow
Reginald Burrows Hodges
Reggie Burrows Hodges was born in Compton, California. Hodges is narrative figurative painter whose work centers around visual metaphor and storytelling. He works primarily large-scale on raw canvas, wood and rag paper with acrylic and pastel — exploring themes such as identity, truth, surveillance, and often childhood memories. As method, Hodges paints from a black ground, developing the environment around the figure so it emerges from its surroundings, examining the possibility that we are all products of our environment.
Hodges majored in theatre and film at the University of Kansas and has worked in many capacities in TV and film production. Hodges co-owned Bass Mind Recording Studio in Brooklyn and also co-founded the reggae dub band Trumystic, for which he was a songwriter and bassist. His love of teaching originates from his experience being a professional Tennis Coach on the USTA/ITF Pro Circuit.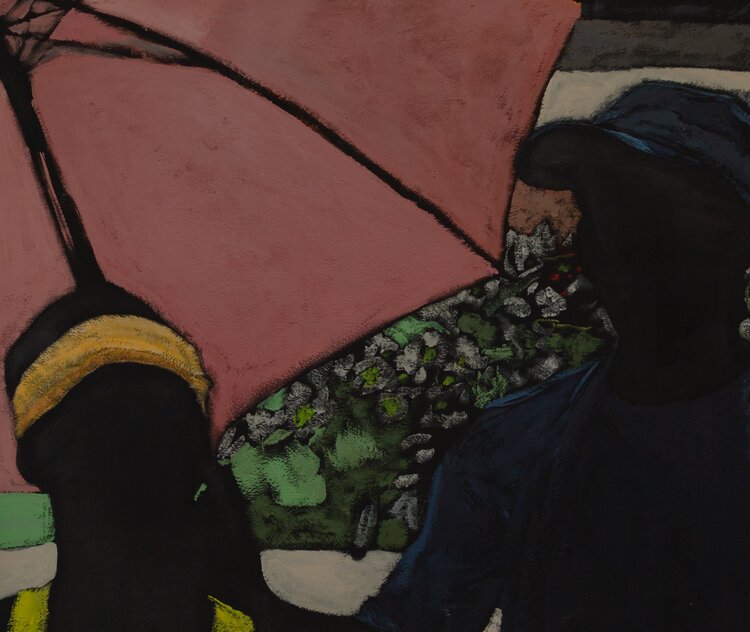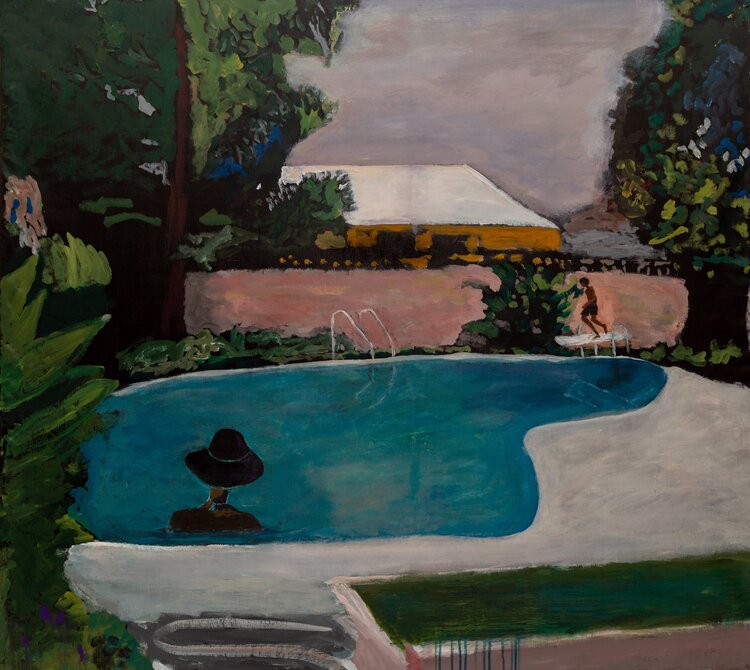 2020 Jurors
Thomas Lax, associate curator of media and performance at the Museum of Modern Art
Laura Phipps, assistant curator at the Whitney Museum of American Art
Kate Kraczon, curator of the Bell Gallery at Brown University.
2019 Fellow
Erin Colleen Johnson
Artist, educator, and activist Erin Johnson is currently a Visiting Assistant Professor of Digital Media with a joint appointment in the Visual Arts Department and the Digital and Computational Studies Program at Bowdoin College. In 2013, she earned an MFA in Art Practice and Certificate in New Media from U.C. Berkeley. She makes interdisciplinary, collaborative projects that blend documentary, experimental, and narrative practices to explore social, political, and geographical imaginaries.
2019 Jurors
Marshall N. Price, Nancy Hanks Curator of Modern and Contemporary Art, Nasher Museum of Art at Duke University
Marcela Guerrero, Assistant Curator, Whitney Museum of American Art, New York
Michelle White, Senior Curator, Menil Collection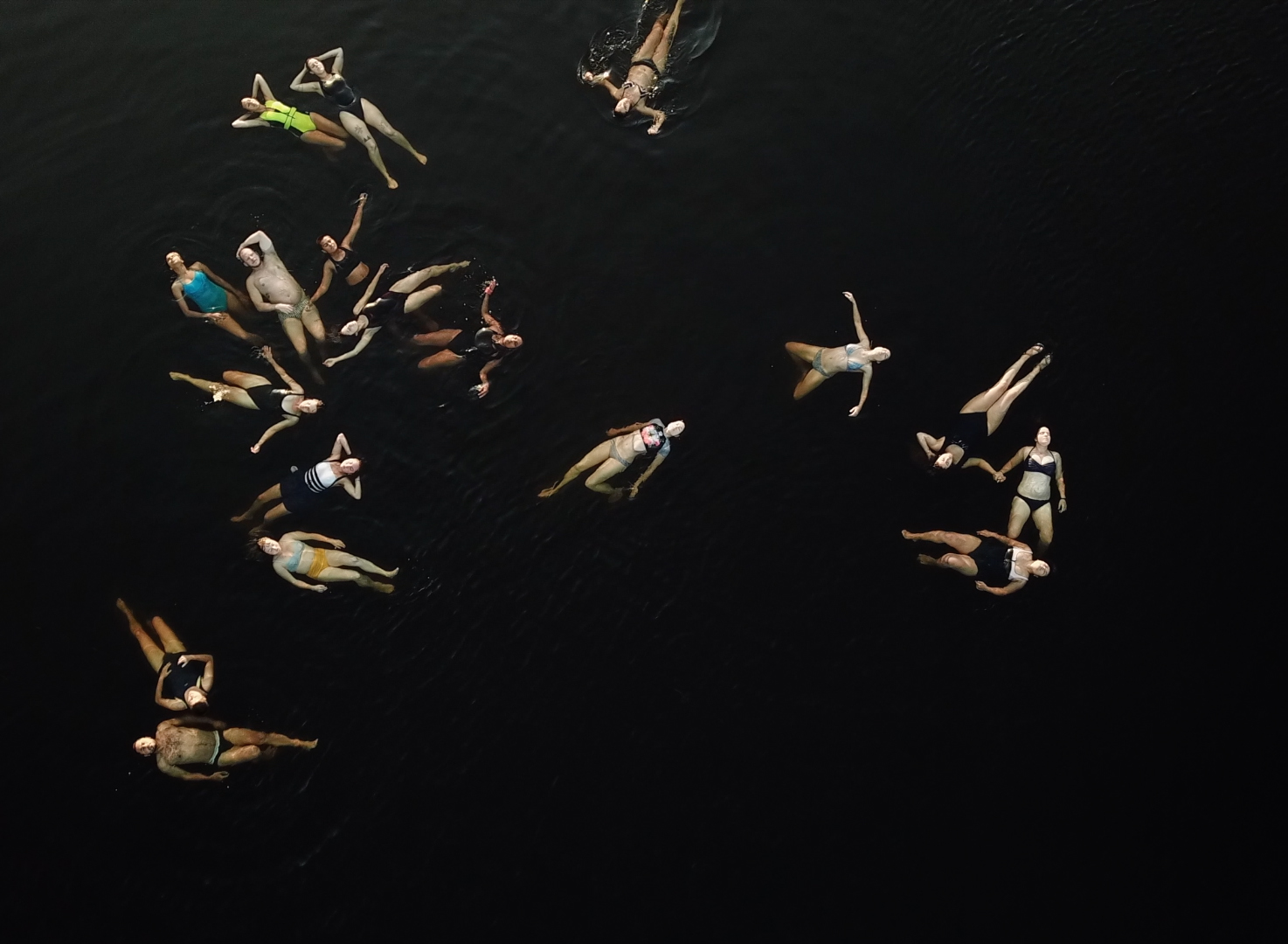 2018 Fellow
Wade Kavanaugh + Stephen B. Nguyen
The recipient of our inaugural annual $25,000 unrestricted Ellis-Beauregard Fellowship award in the visual arts for a Maine artist – artist team Wade Kavanaugh of Bethel and Stephen B. Nguyen of Portland – were selected from of pool of more than two hundred applicants.
Juror Alison de Lima Greene stated: "The work of Wade Kavanaugh and Stephen B. Nguyen stood out among that of their peers for its sophisticated use of materials, its thoughtful evolution, and essential beauty. At the same time, the artists' dramatic evocation of the power and fragility this planet's biosphere is both timely and urgent. The work submitted for consideration spanned more than a decade, starting with Striped Canary on the Subterranean Horizon and The Burden of Atlas, both 2005.  These projects established the essential vocabulary and installation practice followed over subsequent years by Kavanaugh and Nguyen, demonstrating their acute sensitivity to site and their increasingly inventive command of materials."
2018 Jurors
Jeffrey Peabody, Vice President and Director, Matthew Marks Gallery in New York City
Alison de Lima Greene, Isabel Brown Wilson Curator of Modern and Contemporary Art, The Museum of Fine Arts, Houston
For any questions or concerns please contact Donna McNeil, Executive Director, Ellis-Beauregard Foundation, 207- 594-5825 or donna@ellis-beauregardfoundation.org. Please contact us below with any questions about our grants, awards, or programs.