Eligibility
The competition is open to composers who currently live in the United States, ages 18 and over. Composers may be in any stage of their careers. Applicants who are or will be students enrolled in degree granting programs are ineligible. We encourage applicants from a variety of musical aesthetics and backgrounds to apply.
Award
$50,000 commission to compose a new orchestral work, 15 to 20 minutes in length, to be premiered by the Bangor Symphony Orchestra during their '24-'25 season.
Travel and lodging will be provided for the selected composer to attend the new work's premiere, preceded by a week-long residency in Rockland and Bangor, Maine leading educational activities, attending rehearsals, and participating in public appearances. The composer will receive a recording of the new work.
During the creation of the new work, the composer will have access to the complete archives of artists Joan Beauregard and John David Ellis and the option to visit and stay at the Foundation headquarters in Rockland, ME.
Review Process
The entries will be judged on artistic excellence by a three-member jury: composer John Harbison, composer Chen Yi, and conductor André Raphel. All applicants will be notified by the end of December.
Submission
The application opens August 1, 2023 and closes October 1, 2023.
There is no application fee.
Application must include:
● Two representative scores (PDF) and corresponding recordings (mp3 files or links). At least one of the two works should show the applicant's ability to write for orchestra. Your name must be removed from scores/recordings.
● A musical CV/resume or bio.
Applications may be submitted via the Submit button below or via the Submittable website
  2021 Awardee
  Kenneth Fuchs
The Ellis-Beauregard Foundation is pleased to announce Kenneth Fuchs is the recipient of its 3rd annual $20,000 Composer Award.  With the Award, Fuchs will create a new work to be performed in 2023 by the Bangor Symphony Orchestra. Fuchs, a Grammy Award-winning composer and professor of composition at the University of Connecticut, was selected through a juried national competition and chosen from over 225 applicants.
Fuchs says, "The Ellis-Beauregard Foundation's support for my music touches me deeply. I admire the Foundation's mission of promoting community engagement and inclusivity through musical expression and look forward to creating a meaningful work that exemplifies these values in collaboration with my colleagues of the Bangor Symphony Orchestra."
The jury was comprised of composers Augusta Read Thomas and Adam Schoenberg, and conductor Mei-Ann Chen. Reflecting on the jury's decision, Thomas said, "Kenneth Fuchs has an exceptional ear for pitch, harmony, rhythm, and timbre which, allied to his vivid and flexible imagination, results in lyrical, elegant, compelling, and personal compositions." Schoenberg echoed Thomas's thoughts: "Kenneth is a gifted composer who writes deeply personal and expressive works. His level of craftsmanship, meticulously detailed scores, and gorgeous orchestrations made his music stand out." Looking ahead to the premiere, Chen noted, "Captivating and engaging, Mr. Fuchs' music will be an exciting culmination of the wonderful Ellis-Beauregard Foundation Composer Award and a highly anticipated spotlight in the Bangor Symphony's next season!"
The Ellis-Beauregard Foundation Composer Award has seen nearly 900 submissions over the course of its first three application cycles. In October, the Bangor Symphony Orchestra premiered inaugural award recipient Reinaldo Moya's Concerto for Piano, Strings, and Percussion with Joyce Yang as soloist. The Orchestra is slated to premiere Jessica Meyer's The Air of New Places on March 6th, 2022; Meyer was the 2nd annual award recipient.
Composer Augusta Read Thomas went on to say, "The Ellis Beauregard Foundation Composer Award in partnership with the Bangor Symphony and Lucas Richman offers a tour-de-force musical opportunity that allows a fortunate composer and performing artists to do the important work of collaborating together to further music's flexible, diverse capacity and innate power."
The Foundation intends to announce details of the 2022 application cycle in May.
Augusta Read Thomas, composer
Adam Schoenberg, composer
Mei-Ann, Chen, conductor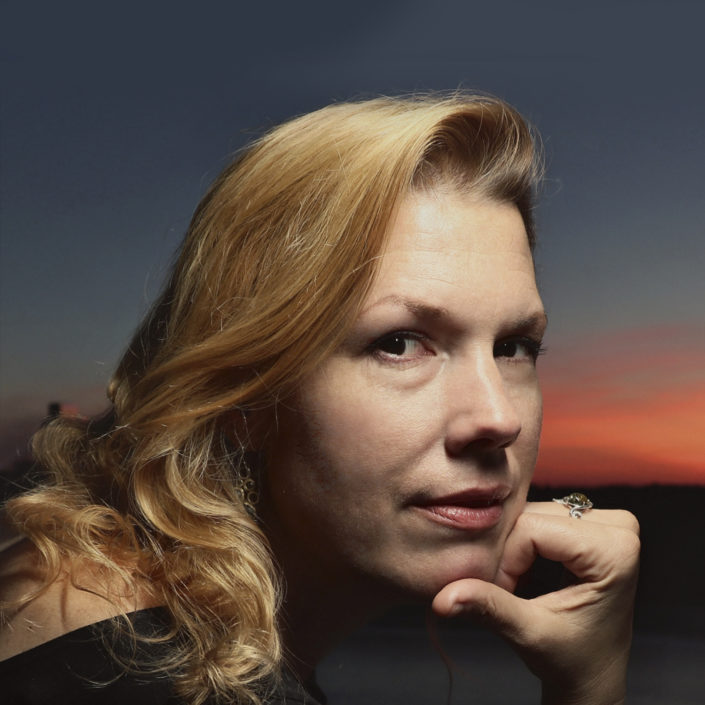 Jessica Meyer
New York
The Ellis-Beauregard Foundation is pleased to announce Jessica Meyer is the recipient of its 2nd annual $20,000 Composer Award. With the Award, Meyer will create a new work to be performed in 2022 by the Bangor Symphony Orchestra. Meyer, of New York, was selected through a juried national competition and chosen from over 250 applicants.
Meyer states, "It is an honor to receive this award and have the opportunity to work with these communities in Maine. Two things that inspire me as an artist is becoming acquainted with a specific environment (especially ones surrounded by nature) and connecting to the people who live there. I look forward to doing so over time, both while developing the piece and just before the premiere, and I am very thankful for such a recognition at this particular moment in my career." 
The jury was comprised of 2020 Pulitzer Prize winner in music Anthony Davis, composer and chair of composition at Carnegie Mellon University Nancy Galbraith, and Paul Haas, music director of the Thunder Bay Symphony Orchestra. Mr. Davis says that "Jessica Meyer's music has rhythmic vitality as well as a lush lyricism. She manages to balance both of these inclinations with dramatic and startling affect." Jurors Nancy Galbraith and Paul Haas echo Davis's enthusiasm, with Galbraith stating, "Meyer's music is full of edgy and dynamic energy, with a textural palette rich with imaginative sounds." Haas concludes, "This is exactly the kind of new infusion the classical world is clamoring for, and I'm excited to see what she comes up with for this important commission.".
Augusta Read Thomas, composer
Paul Haas, conductor/composer
Anthony Davis, composer and 2020 Pulitzer Prize for Music recipient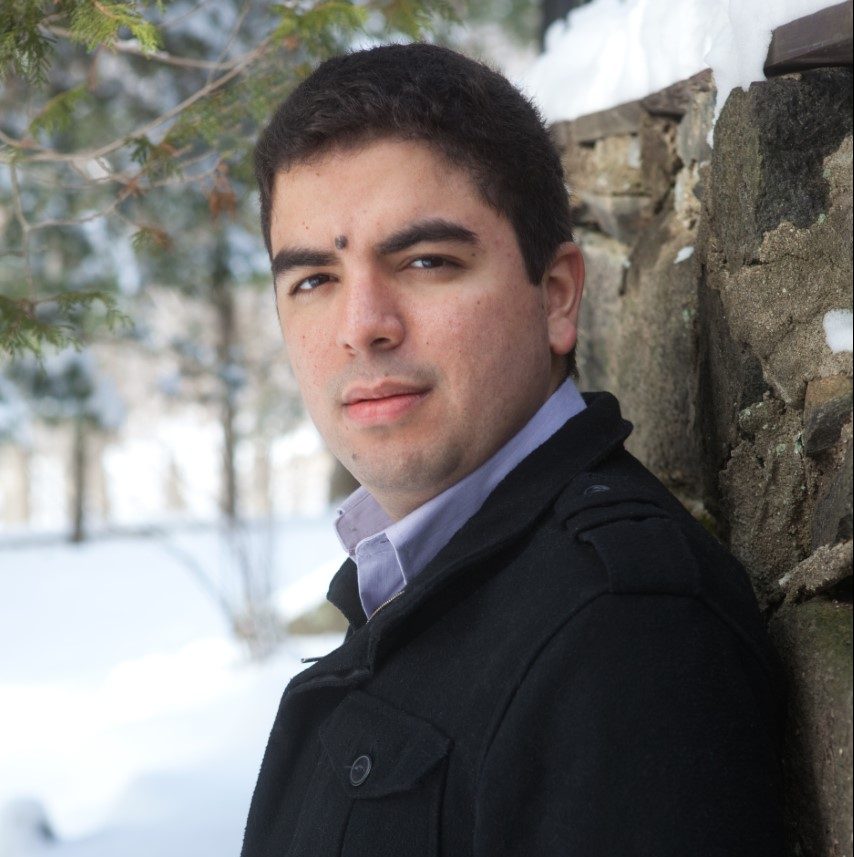 Reinaldo Moya
Northfield, MN
The Ellis-Beauregard Foundation is pleased to award Reinaldo Moya its inaugural $20,000 Composer Award. With the Award, Moya will create a new work to be performed during the Bangor Symphony Orchestra's 2020-2021 season, its 125th. He will participate in a week-long residency in Rockland and Bangor leading up to the premiere of the new work. Moya was selected through a juried national competition composed of distinguished professionals in the field: celebrated composers Nico Muhly and Gabriela Lena Frank and Grammy Award-winning conductor David Alan Miller. Moya was chosen from over 335 applicants.
Reinaldo Moya is a graduate of Venezuela's El Sistema music education system. Through El Sistema, he had access to musical training from an early age and was a founding member of the Simón Bolívar Orchestra touring throughout Europe, North and South America. Moya is the Composer-in-Residence at the Schubert Club. He is the recipient of the 2015 McKnight Composers Fellowship, the Van Lier Fellowship from Meet the Composer and the Aaron Copland Award from the Copland House. He graduated from The Juilliard School with both masters and doctorate degrees, under the tutelage of Samuel Adler and Robert Beaser. He received his Bachelors in Music degree from West Virginia University, where his principal teacher was John Beall.
Moya recently completed the opera Memory Boy, with a libretto by Mark Campbell, which was commissioned by the Minnesota Opera for its Project Opera and premiered in February of 2016. Excerpts from his opera Generalissimo (about the life, death and afterlife of a fictionalized Latin American dictator) have been performed in New York at Symphony Space and Carnegie Hall's Weill Recital Hall. His orchestral piece Siempre Lunes, Siempre Marzo was performed by the New Jersey Symphony and The Juilliard Orchestra. In the fall of 2016, his Passacaglia for Orchestra was chosen by the audience and the musicians of the Indianapolis Chamber Orchestra as the winner of the Earshot Composers Competition sponsored by the American Composers Orchestra.
His music has been performed in Germany, Colombia, Australia, Argentina, Venezuela and throughout the United States by performers such as the Juilliard Orchestra, the Simón Bolívar Symphony Orchestra of Venezuela, the Da Capo Chamber Players, the Attacca Quartet as well as musicians from the Los Angeles Philharmonic, the Minnesota Orchestra and the St. Paul Chamber Orchestra, among others. Mr. Moya has taught at St. Olaf College and Interlochen Arts Camp, and is currently Assistant Professor of Composition at Augsburg University in Minneapolis.
Nico Muhly, Composer 
Gabriela Lena Frank, Composer in Residence, Philadelphia Orchestra
David Alan Miller, Conductor
For any questions or concerns please contact Donna McNeil, Executive Director, Ellis-Beauregard Foundation, 207- 594-5825 or donna@ellis-beauregardfoundation.org. Please contact us below with any questions about our grants, awards, or programs.