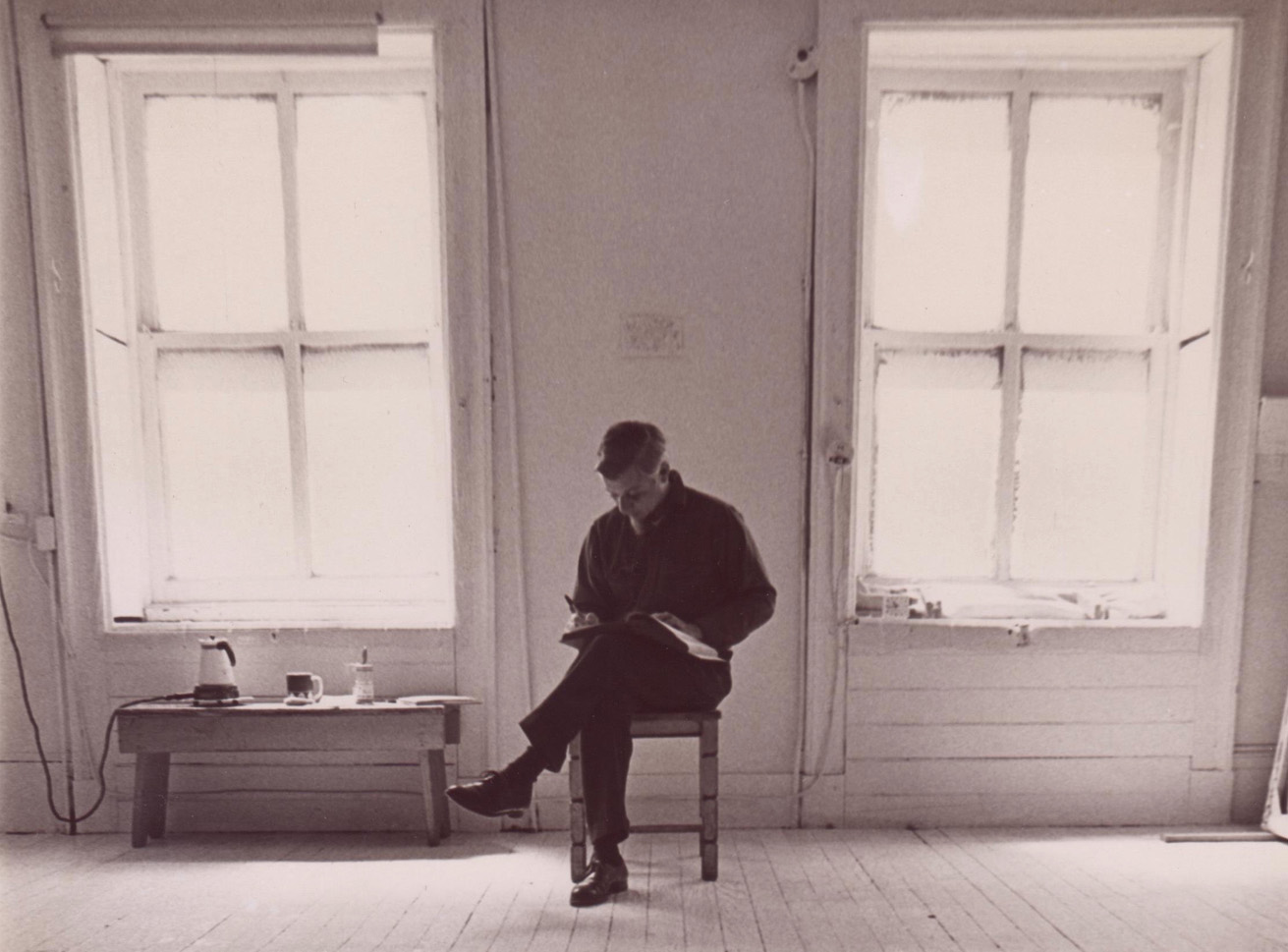 "The varied meanings of color have led me to the development of a personal vocabulary. The placing of this vocabulary within the space limitations of the rectangular canvas has, in its turn, dictated the line required for individual statement. The use of this color/line relationship is the focus of my progress towards the spiritual implicit in all art. To say that this is a religious exercise seems to me obvious, although such a fact is very seldom discussed today. Faith and hope are the foundations of my work. The mystery of the half light is my inspiration. "
– John David Ellis
John David Ellis
1929-2015
David Ellis was born in Cincinnati, Ohio. He received his bachelor's degree from Williams College, served as a sergeant in the Marine Corps during the Korean War, and later graduated from the Harvard Law School, but never practiced law.
He began painting during his law school years — "to escape from all the verbalizing," he said — and soon after graduation began his formal study of art at the Art Student's League in New York City, where he met his beloved friend and life partner, Joan Beauregard.
At the Art Student's League he studied drawing with George Grosz and Marshall Glasier and painting with Edwin Dickinson, all of whom he credits with having a great influence on his work. His study of the paintings of Vassily Kandinsky, the leader of the Der Blaue Reiter (Blue Rider) movement in the early part of the 20th century, was also very influential.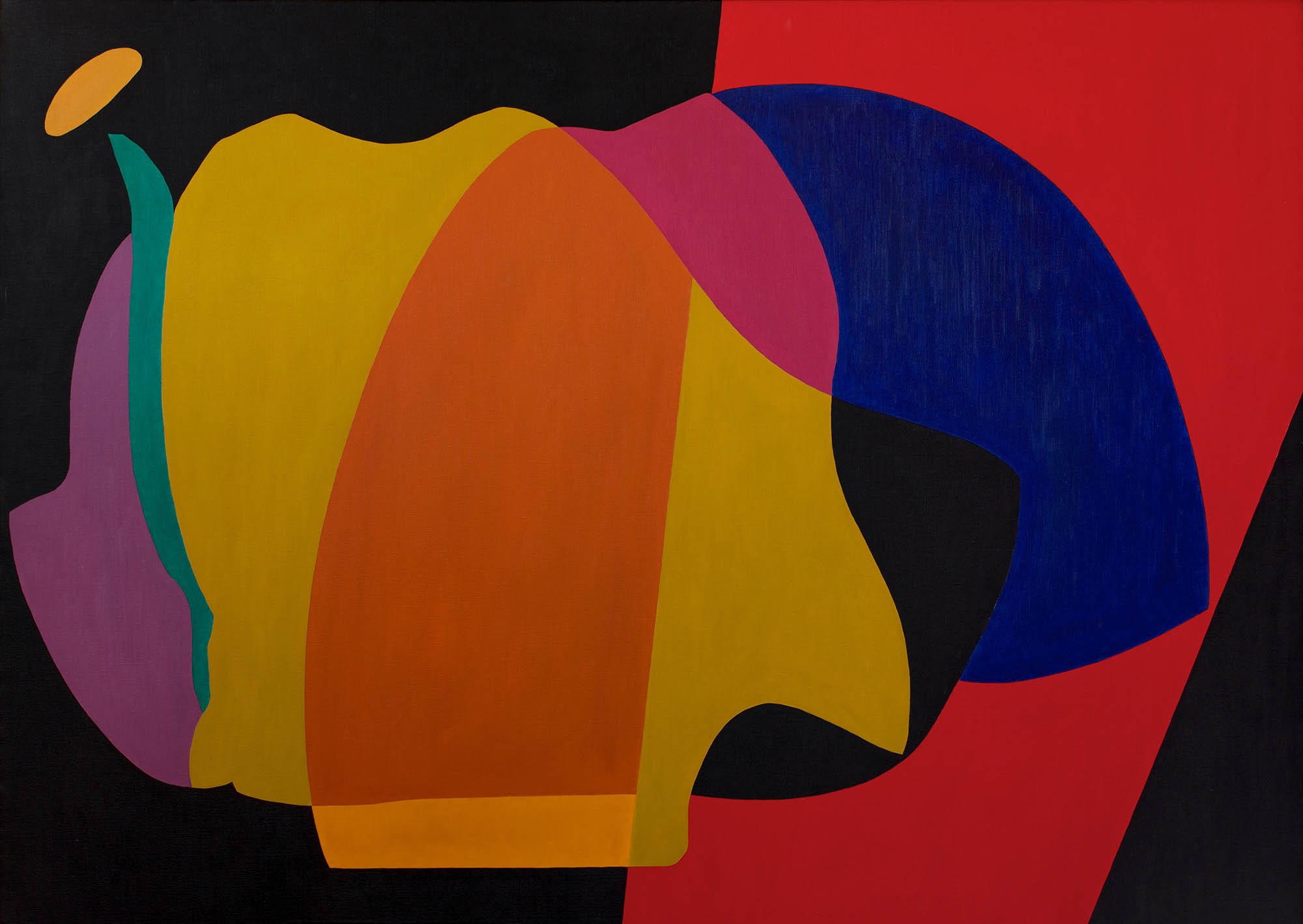 David Ellis (1929-1915)
Untitled
oil on canvas
56 1/2" x 76 1/2"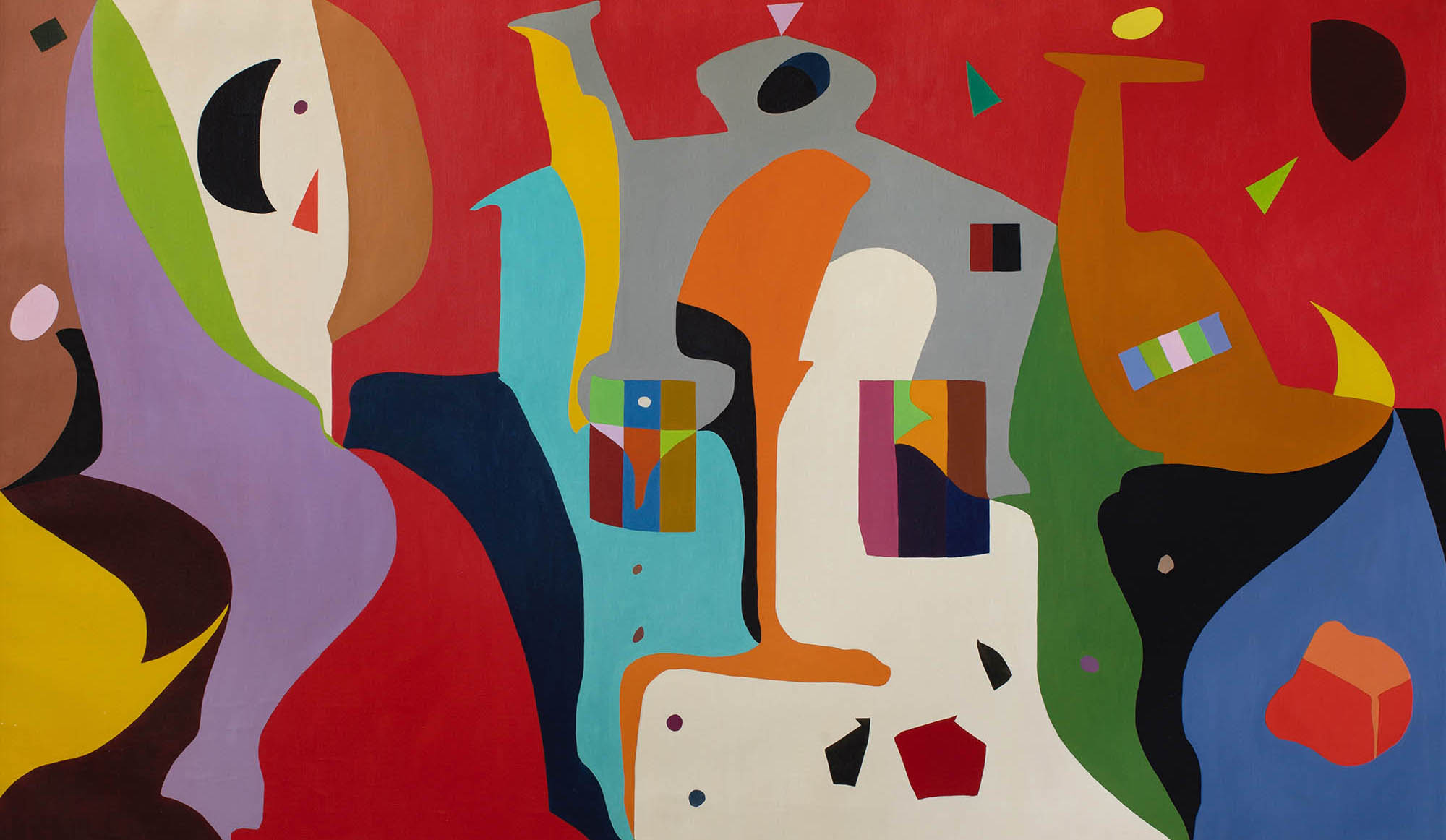 David Ellis (1929-1915)
Untitled