ELLIS-BEAUREGARD FOUNDATION GRANTS $50,000.00 VISUAL ARTS FELLOWSHIP AWARD TO CARLIE TROSCLAIR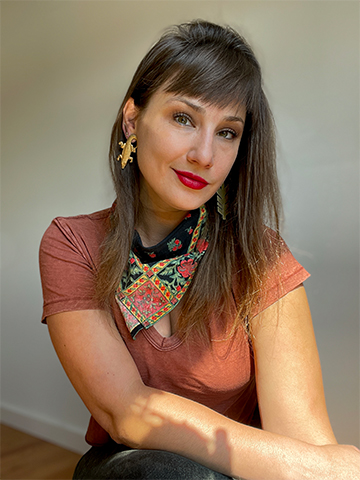 The Ellis Beauregard Foundation, Rockland, Maine, is pleased to announce the 2023 Fellowship Awardee in the Visual Arts, Carlie Trosclair from New Orleans, Louisiana. This is the first year the Foundation has offered the award at the $50,000.00 level and received over 300 applications from across the country. The jurors were: Carol Eliel, Curator of Modern Art, Los Angeles County Museum of Art, Jessica May, Managing Director, Art and Exhibitions and Artistic Director DeCordova Sculpture Park ad Museum, Boston, MA and Alison DeLima Greene, Isabel Brown Wilson Curator of Modern and Contemporary Art, Museum of Fine Arts, Houston, Tx. After rigorous review and a spirited discussion all three jurors selected Trosclair's work, noting it's pertinence to the issues of the day as well as it's sheer haunting beauty reflects Donna McNeil, Founding Executive Director, Ellis-Beauregard Foundation. The award is paired with a solo exhibit at the Center For Maine Contemporary Art in Rockland, Maine and we hope bringing this impactful work to Maine will inspire all who see it.
Carlie Trosclair writes, This level of financial support is an anchor that provides the security needed to dream beyond the scope of what's right in front of me. At minimum, my next few years just expanded with possibility. I am so grateful to the Ellis Beauregard
Foundation for the gift to imagine new works without limitation (AND afford to store them afterward). I'm floating.
Carol Eliel, curator, LACMA adds, Carlie Trosclair's work reflects her roots in New Orleans but speaks more broadly to human vulnerability. She has developed a distinctive vocabulary, translating robust architecture into thin latex skins and ghostlike forms. At the same time that they evoke the perils facing humanity, Trosclair's sculptures are exquisitely beautiful and suggest the importance of taking care, both of others and ourselves. Juror Jessica May, Vice President, Art and Exhibitions, The Trustees Artistic Director, deCordova Sculpture Park and Museum found this work to be vibrantly attuned to this moment, both specific in its cultural references and profoundly universal. As climate change literally comes home for people around the globe, artists like Carlie Trosclair, whose work evokes the spaces of our lives with emotional and poetic depth, are more important than ever." Further, juror Alison DeLima Green, Museum of Fine Art, Houston, expounds , It is a profound pleasure and privilege to be a part of the Ellis-Beauregard's ongoing engagement with contemporary art, and to recognize Carlie Trosclair with this year's Fellowship award. Her work immediately commanded our admiration for its fusion of historical memory and present urgencies as she addresses climate change and the precariousness of our built environments. A native of New Orleans, Trosclair has grounded her work in personal experience, as she came of age in the face of rising waters, and her sculptures and installations eloquently capture the manner in which that city's urban fabric is under constant threat. However, we also took into account that as her practice has expanded, she has proved to bring an exceptional sensitivity to the conditions of other sites across America and we look forward to seeing where she takes her work in the year to come.
LIVE PERFORMANCE : Faye Driscoll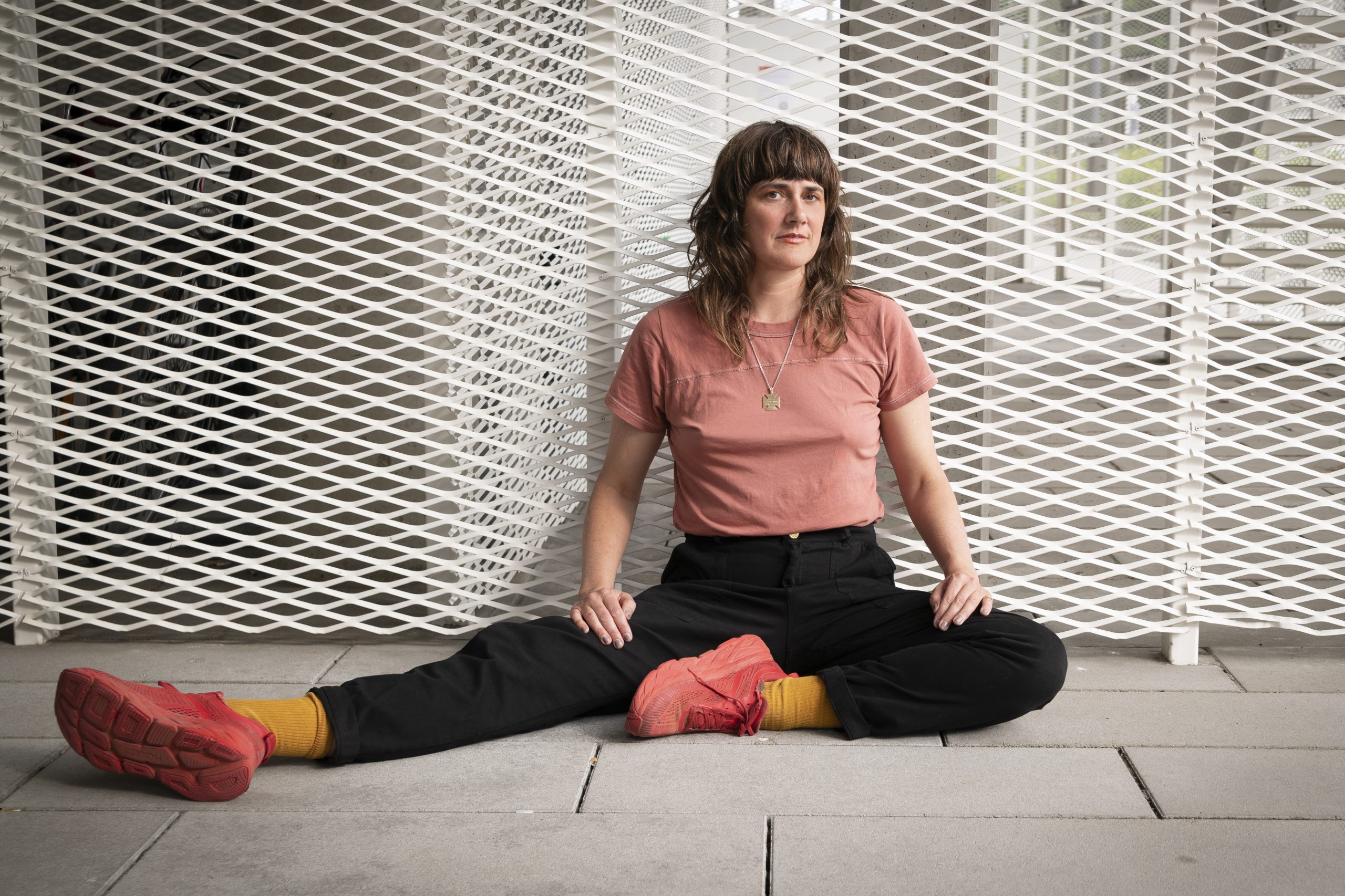 "Driscoll is fascinating in that she makes such utterly original work. It doesn't look like anything you've ever seen before, nor can you imagine thinking it up."
NEW YORK TIMES
Hailed as a  "startlingly original talent" ( The New York Times) Driscoll's work has been presented nationally at the Wexner Center for the Arts, Walker Art Center, The Institute for Contemporary Art/Boston, MCA/Chicago and Brooklyn Academy of Music, and internationally at La Biennale di Venezia, Festival d'Automne à Paris, Croatian National Theatre in Zagreb, Melbourne Festival, Belfast International Arts Festival, Onassis Cultural Centre in Athens and Centro de Arte Experimental in Buenos Aires.
SHOW TIMES
THURSDAY, MARCH 28, 2024 – 7PM
WESTBROOK PERFORMING ARTS CENTER
PROJECT GRANT : SOPHIE HAMACHER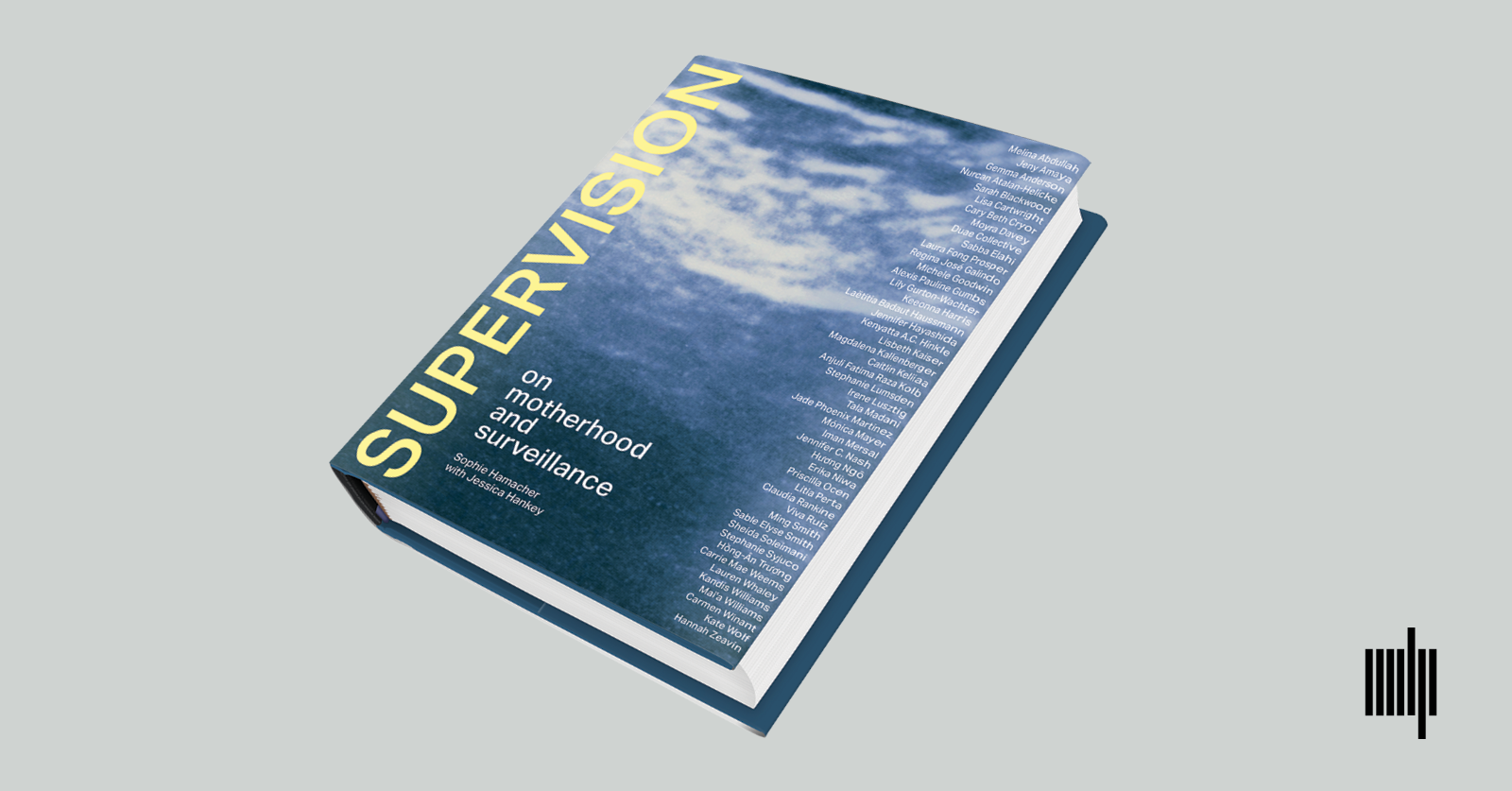 "Sophie Hamacher's book on Motherhood and Surveillance was funded by EBF in its early stages–a critical time for any project. The jury responded to her powerful premise and astute contributors. The Foundation is applauding the completion of this significant work and are very proud to have supported this compelling and timely endeavor."
– Donna McNeil, Founding Executive Director 
What is the value of this kind of support?
As the second funder to this book project EBF was particularly valuable because it really changed our ambitions. The first grant from Kindling was going to allow us to make a pamphlet and the support from EBF allowed us to dream bigger. We continued working on it for many years. I don't think the book would exist without the initial funding from EBF.
The project has taken five years and many other benefactors to come to fruition. How does an artist effectively pull such a large project together?
Collaboration is key. There was a huge amount of in-kind work especially from editors, designers, and proofreaders. Without this in-kind support this book would not have been possible.
What advice would you give to others who would like to bring their projects to fruition?
Find a collaborator who will hold you accountable and take on real responsibility. This does not mean finding someone who is willing to work for you but finding someone who you are tied to the project with. Collaboration is key. I would not have been able to do this project by myself.
The EBF grants have doubled this time around. Do you feel the $10,000 award will bring more ambitious projects to fruition — Or will that amount still need to be part of a consortium of funders? Understanding that this is a theoretical question and projects vary in size, I was always impressed by your vision and tenacity. It is our hope that EBF can be instrumental in the generation and completion of bold, compelling, socially relevant, risk-taking work. Thoughts?
We received about $11,500 from 5 different funders. The real cost of the book is upwards of $25,000 aside from the contributions from MIT Press. I think $10,000 would be amazing for any artist to receive to realize larger and more ambitious projects although I still think one would need a consortium of funders.
JOAN BEAUREGARD AND DAVID ELLIS
In 1990, Joan Beauregard and David Ellis generously decided to form a foundation primarily designed to further arts education in the Midcoast Maine area. Maintaining a preferred low profile, they named the foundation Anonimo. After Joan's passing on April 14, 2009, David decided he would initiate a named operating foundation which became an official entity shortly after David's death in May of 2015. Hence, the Ellis-Beauregard Foundation, located in Rockland, Maine, began its mission to provide resources and support for artists, engage with community, and sustain the legacy of the founding artists. The Ellis-Beauregard Foundation is the only private foundation in the state of Maine that delivers support directly to artists. To date, the Foundation has delivered support to 62 Residents, 4 Fellows in the Visual Arts, 2 Composer Awardees, 11 Project Grant Awardees, 40 Covid relief funds with 20 more in process, and 5 Travel Grants. This exhibition, curated by the Foundation's Executive Director Donna McNeil, features work of awardees from 2017-2019.
THE ELLIS-BEAUREGARD FOUNDATION ANNOUNCES RECIPIENT OF $25,000.00 CHOREOGRAPHY AWARD
The Ellis-Beauregard Foundation, Rockland, Maine, is thrilled to announce that a $25,000 award for Contemporary Dance has been granted to Faye Driscoll. The team of three esteemed jurors: Kyle Abraham, Janey Wong and Philip Bither, were unanimous in their praise of Driscoll stating "Faye Driscoll is one of the most influential artists of our time. So many artists have drawn inspiration from the magnitude and breadth of her artistic footprint." Driscoll was selected from a pool of over 105 applicants nationwide through an open call process.
Faye Driscoll (b. 1975, California, lives and works in New York) is an award-winning art and performance maker who uses an alchemy of bodies and voices, objects and live sound to conjure worlds that are, like ourselves, alive and forever changeable. She creates immersive experiences of sensorial complexity and perceptual disorientation aimed to rile up the passive, numb, screened-out body. These interventions come in the shape of intimacies: a performer holding your hand, death metal song made through recording your stomping feet, a place to rest and a private guided choreography in your ear. Faye Driscoll's awards are impressive, including: Randjelovic/Stryker Resident Commissioned Artist at New York Live Arts, MidAtlantic Arts International Award, Performing Arts Residency Lab (PeARL) at Montclair State University, Jacob's Pillow Artist Award, Doris Duke Artist Award, United States Artist Fellowship, MAP Fund Award, FUSED/French US Exchange in Dance Award, National Dance Project Production Award, Guggenheim Fellowship, Creative Capital Award, Foundation for Contemporary Arts Artist Award, The Jerome Foundation Award, National Dance Project Production Award, Bessie Award, Outstanding Production. "I am encouraged and given hope to receive this award. A deep thank you to the Ellis-Beauregard Foundation and the panelists for their care and recognition. I'm very excited to form a new alliance and working relationship with Portland Innovations and to perform in gorgeous Maine – a part of the US I have never performed in before." Comments awardee Faye Driscoll. The Ellis-Beauregard Foundation in Partnership with Portland Ovations is extremely proud to bring this supremely talented choreographer and performer to Maine. " The inaugural year of our Dance Award has proven to be a welcome addition to the panoply of institutional support for choreography. Through the discipline of movement, and in Faye's case, multidisciplinary work, audiences are offered pathways toward meaningful and deeply transformative experiences. The Foundation is committed to supporting the cultural trove of our nation and sharing those fine artist/awardees work with the people of Maine." Adds Donna McNeil, Founding Executive Director, Ellis-Beauregard Foundation. "The Ellis Beauregard Foundation was delighted at the robust response to this first year of our choreography fellowship and thrilled with the juror's selection of Faye Driscoll. This award is an important addition to our suite of supports for artists in all disciplines, " noted Ellen Golden, President, Ellis Beauregard Foundation. Accolades from other sources: Faye Driscoll is a Bessie Award-winning performance maker who has been hailed as a "startlingly original talent" (Roslyn Sulcas, The New York Times) and "a postmillenium postmodern wild woman" (Deborah Jowitt, The Village Voice).
The award also includes an additional $15,000. To ready the work for presentation through our partner organization, Portland Ovations. Aimee Petrin, Executive Director commented, "Ovations is excited to present Faye Driscoll during our 2023-2024 season. We are grateful to the panelists and the partnership with the Ellis Beauregard Foundation. Unique opportunities like this expand the curatorial process and allow Ovations to take artistic and financial risks. Because of this award, a new group of dance makers are shared with funders, curators and fellow artists."
Joan Marie Beauregard and Joan David Ellis Retrospective at the Gallery at the University of New England 
For any questions or concerns please contact Donna McNeil, Executive Director, Ellis-Beauregard Foundation, 207- 594-5825 or donna@ellis-beauregardfoundation.org. Please contact us below with any questions about our grants, awards, or programs.