Joan Beauregard and David Ellis
In 1990, Joan Beauregard and David Ellis generously decided to form a foundation primarily designed to further arts education in the Midcoast Maine area. Maintaining a preferred low profile, they named the foundation Anonimo. After Joan's passing on April 14, 2009, David decided he would initiate a named operating foundation which became an official entity shortly after David's death in May of 2015. Hence, the Ellis-Beauregard Foundation, located in Rockland, Maine, began its mission to provide resources and support for artists, engage with community, and sustain the legacy of the founding artists. The Ellis-Beauregard Foundation is the only private foundation in the state of Maine that delivers support directly to artists. To date, the Foundation has delivered support to 62 Residents, 4 Fellows in the Visual Arts, 2 Composer Awardees, 11 Project Grant Awardees, 40 Covid relief funds with 20 more in process, and 5 Travel Grants. This exhibition, curated by the Foundation's Executive Director Donna McNeil, features work of awardees from 2017-2019.
THE ELLIS-BEAUREGARD FOUNDATION ANNOUNCES RECIPIENT OF $25,000.00 CHOREOGRAPHY AWARD
The Ellis-Beauregard Foundation, Rockland, Maine, is thrilled to announce that a $25,000 award for Contemporary Dance has been granted to Faye Driscoll. The team of three esteemed jurors: Kyle Abraham, Janey Wong and Philip Bither, were unanimous in their praise of Driscoll stating "Faye Driscoll is one of the most influential artists of our time. So many artists have drawn inspiration from the magnitude and breadth of her artistic footprint." Driscoll was selected from a pool of over 105 applicants nationwide through an open call process
Faye Driscoll (b. 1975, California, lives and works in New York) is an award-winning art and performance maker who uses an alchemy of bodies and voices, objects and live sound to conjure worlds that are, like ourselves, alive and forever changeable. She creates immersive experiences of sensorial complexity and perceptual disorientation aimed to rile up the passive, numb, screened-out body. These interventions come in the shape of intimacies: a performer holding your hand, death metal song made through recording your stomping feet, a place to rest and a private guided choreography in your ear. Faye Driscoll's awards are impressive, including: Randjelovic/Stryker Resident Commissioned Artist at New York Live Arts, MidAtlantic Arts International Award, Performing Arts Residency Lab (PeARL) at Montclair State University, Jacob's Pillow Artist Award, Doris Duke Artist Award, United States Artist Fellowship, MAP Fund Award, FUSED/French US Exchange in Dance Award, National Dance Project Production Award, Guggenheim Fellowship, Creative Capital Award, Foundation for Contemporary Arts Artist Award, The Jerome Foundation Award, National Dance Project Production Award, Bessie Award, Outstanding Production. "I am encouraged and given hope to receive this award. A deep thank you to the Ellis-Beauregard Foundation and the panelists for their care and recognition. I'm very excited to form a new alliance and working relationship with Portland Innovations and to perform in gorgeous Maine – a part of the US I have never performed in before." Comments awardee Faye Driscoll. The Ellis-Beauregard Foundation in Partnership with Portland Ovations is extremely proud to bring this supremely talented choreographer and performer to Maine. " The inaugural year of our Dance Award has proven to be a welcome addition to the panoply of institutional support for choreography. Through the discipline of movement, and in Faye's case, multidisciplinary work, audiences are offered pathways toward meaningful and deeply transformative experiences. The Foundation is committed to supporting the cultural trove of our nation and sharing those fine artist/awardees work with the people of Maine." Adds Donna McNeil, Founding Executive Director, Ellis-Beauregard Foundation. "The Ellis Beauregard Foundation was delighted at the robust response to this first year of our choreography fellowship and thrilled with the juror's selection of Faye Driscoll. This award is an important addition to our suite of supports for artists in all disciplines, " noted Ellen Golden, President, Ellis Beauregard Foundation. Accolades from other sources: Faye Driscoll is a Bessie Award-winning performance maker who has been hailed as a "startlingly original talent" (Roslyn Sulcas, The New York Times) and "a postmillenium postmodern wild woman" (Deborah Jowitt, The Village Voice).
The award also includes an additional $15,000. To ready the work for presentation through our partner organization, Portland Ovations. Aimee Petrin, Executive Director commented, "Ovations is excited to present Faye Driscoll during our 2023-2024 season. We are grateful to the panelists and the partnership with the Ellis Beauregard Foundation. Unique opportunities like this expand the curatorial process and allow Ovations to take artistic and financial risks. Because of this award, a new group of dance makers are shared with funders, curators and fellow artists."
August 4, 2022 marked a seminal moment in the growth of the Ellis-Beauregard Foundation. For nearly two years the Foundation has been working with the City of Rockland and Matthew Baird Architects to design and permit a new artist residency and multi-use performance/exhibition space on Knowlton Street in Rockland. From the purchase of 6 & 12 Knowlton Street, directly across the street from Joan Beauregard and David Ellis's home which now serves as the Foundations offices, we have arrived to the construction phase of the new "campus" project. We are naturally delighted and feel this project will further enhance the already rich trove of cultural assets defining in Rockland Maine.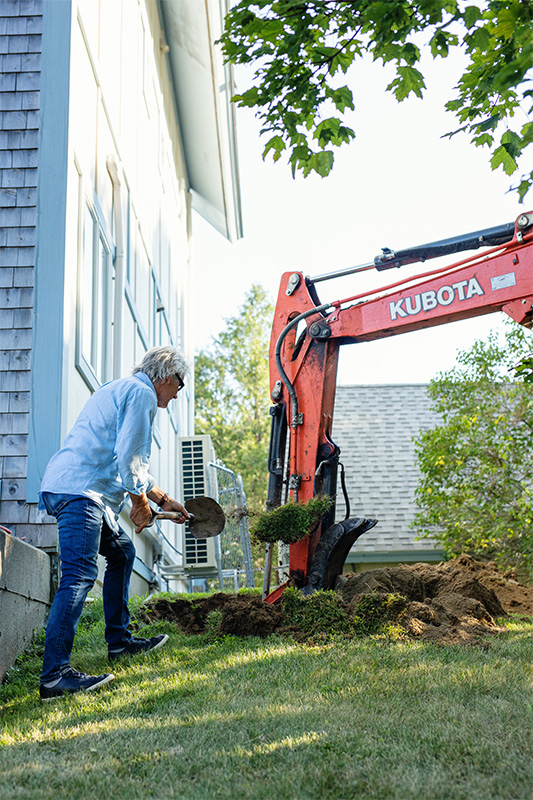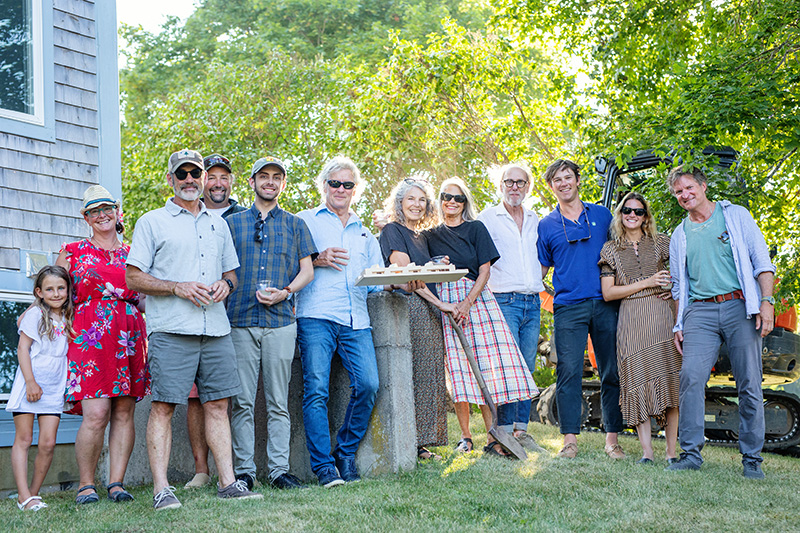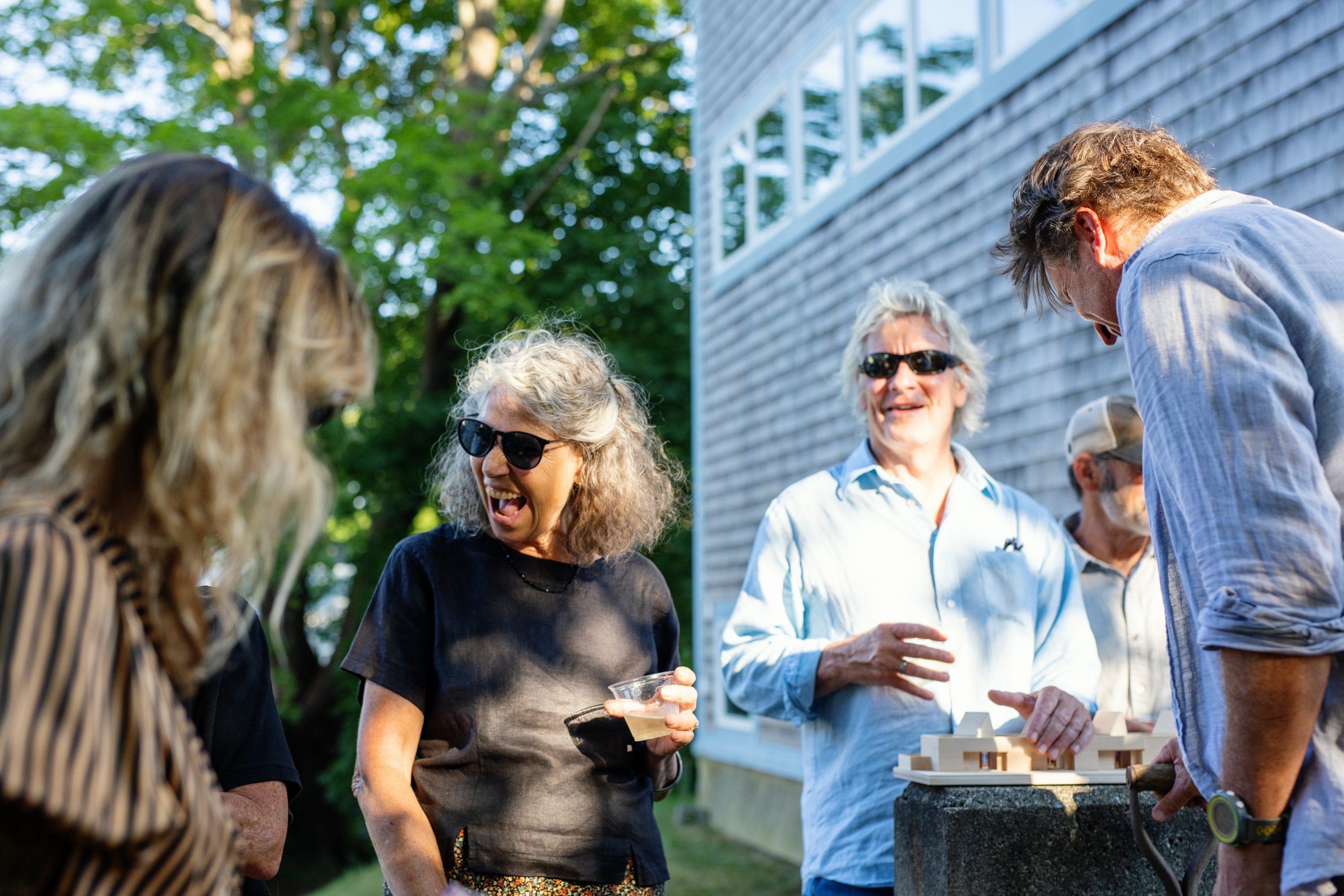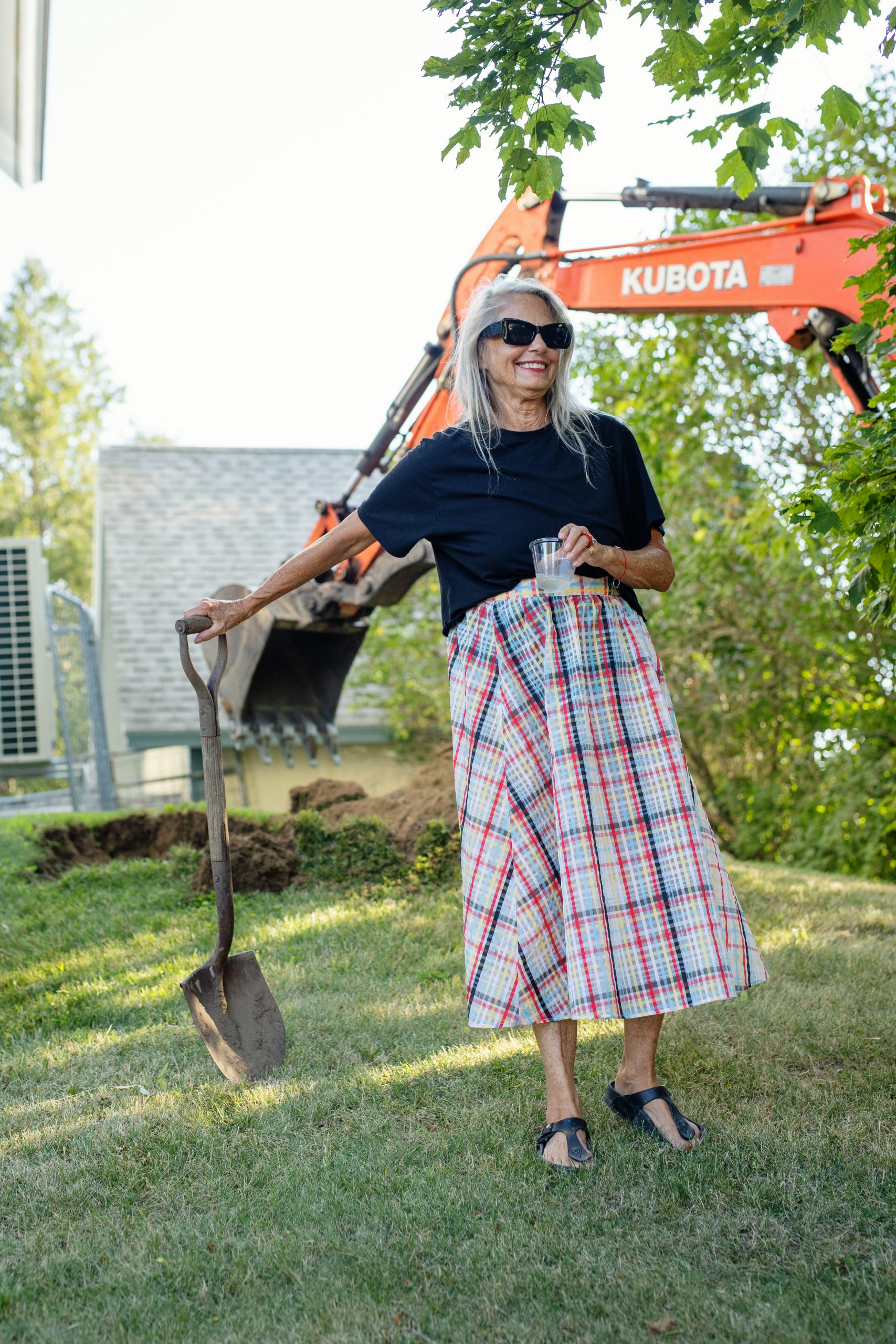 Maine's Artist Endowed Foundations Luncheon
The Ellis- Beauregard Foundation was pleased to host the inaugural gathering of Maine's Artist Endowed Foundations. This was the first time Maine's foundations had come together as a group to meet one another and share best practices. The event was hosted by Steelhouse and Izabel Neilson, using food as her medium, produced the event.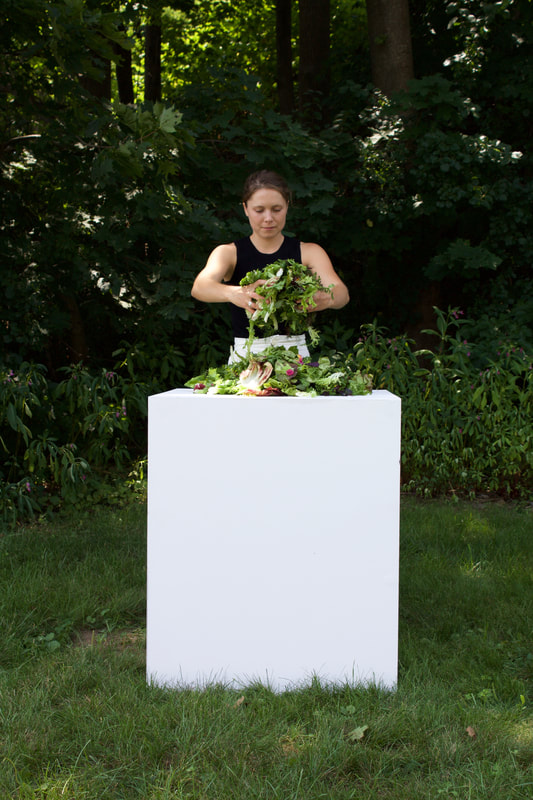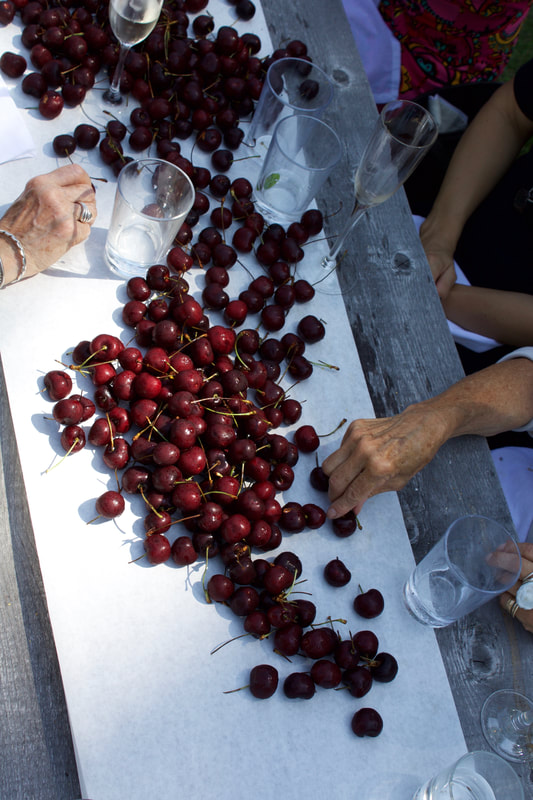 Joan Marie Beauregard and Joan David Ellis Retrospective at the Gallery at the University of New England 
For any questions or concerns please contact Donna McNeil, Executive Director, Ellis-Beauregard Foundation, 207- 594-5825 or donna@ellis-beauregardfoundation.org. Please contact us below with any questions about our grants, awards, or programs.